If you've been trying and failing to play games like Overwatch 2, Call of Duty: Modern Warfare 2, Hearthstone, or World of Warcraft today, you're not alone.
Blizzard Entertainment's Battle.net is currently experiencing some issues, and players are having spotty success when attempting to access any number of the games available within the Battle.net launcher.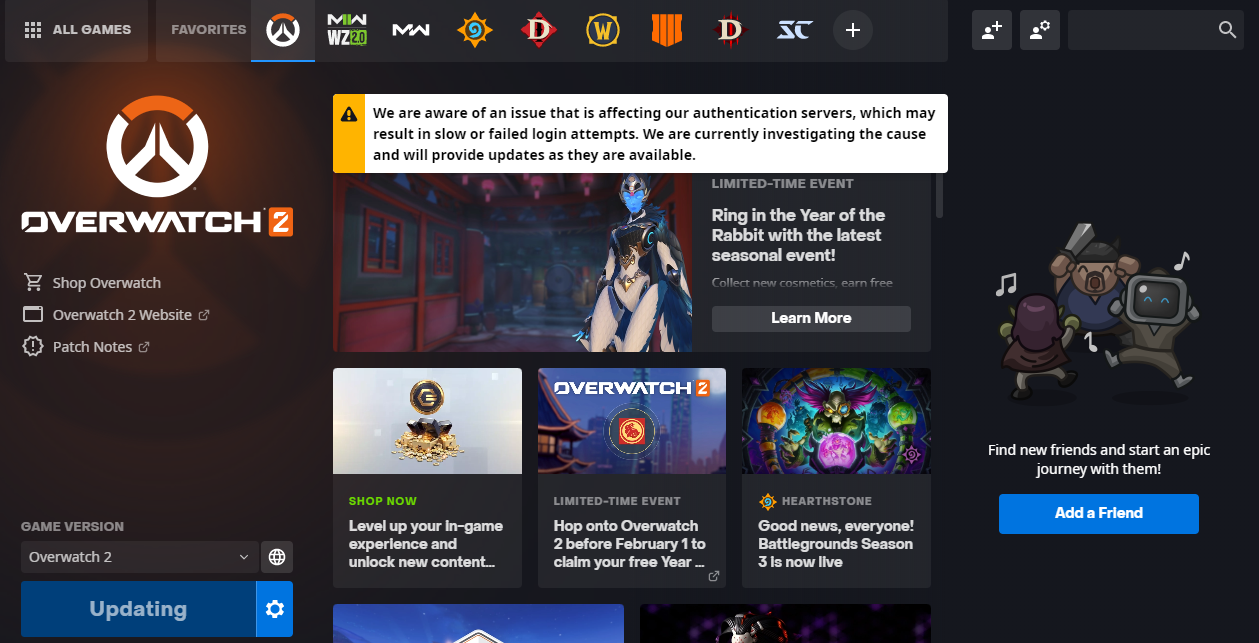 Screengrab via Blizzard Entertainment
Thankfully, Blizzard is aware of the situation and has addressed it within Battle.net itself.
"We are aware of an issue that is affecting our authentication servers, which may result in slow or failed login attempts," a message on the launcher says. "We are currently investigating the cause and will provide updates as they are available."
Players are reporting different degrees of success when attempting to play games on the launcher, but the Battle.net friends list is unavailable for many. If you're in-game, you're probably okay to continue playing for now, but the situation is fluid at this time.
Issues like this are a common occurrence within any launcher app, but hopefully, the issue being investigated can be hammered out and fixed faster than one of Torbjörn's turrets in OW2.
---
This article will be updated with more information as it becomes available.