The Revolution case introduced several top-tier skins for the best weapons in the game and the AWP | Doodle Lore skin gathered some attention, but for all the wrong reasons.
A Feb. 15 CS:GO developer blog post shared that the skin was to be removed, and replaced with the AWP | Duality.
The CS:GO devs have jumped into action by removing the skin from stores, and have converted all Doodle Lore skins to Duality skins.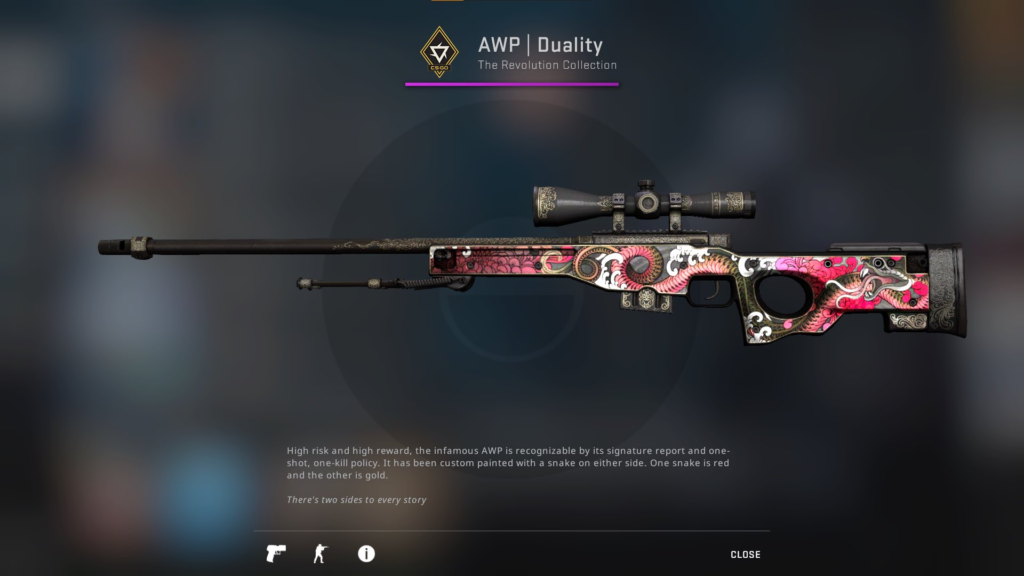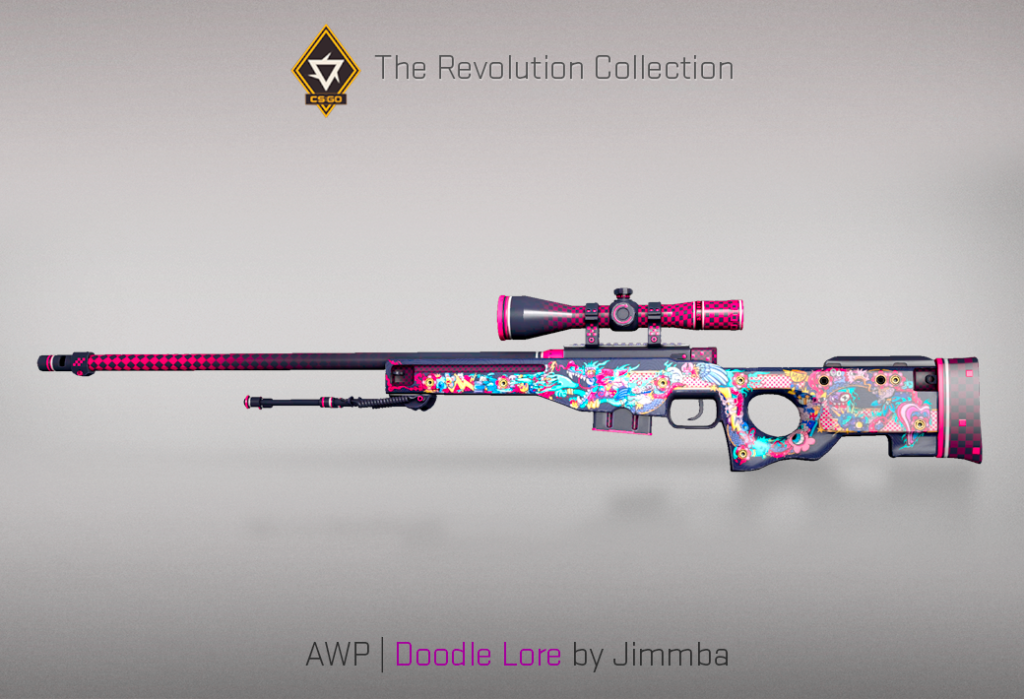 Image via Valve
According to TheDandiem, the skin The AWP by Jimmba for @CSGO is basically a dragon by the artist @vexx_art on Twitter.
Dandiem claims that they have already been contacted and they're going to file a DMCA.
The Doodle Lore skin was originally revealed as part of the newest CS:GO cosmetic box, the Revolution case, on Feb. 9. The Doodle Lore was a pink weapon and likely sold for a pretty penny. AWP skins typically sell for a considerable amount on the community market. 
This wouldnt be the first time a skin has been removed from CS:GO. The M4A4 Howl became one of the most sought-after skins in the game after the developers removed it from cases, leaving several Howls floating around the community market. The M4A4 Griffin also suffered a similar fate, however; the skin itself was changed in order to avoid a DMCA.