Alongside Episode Six, Act Two of VALORANT, Riot Games will release the Oni 2.0 skin collection. And on top of the new cosmetics, Yoru players will also receive a special surprise.
With a themed announcement, Riot confirmed that Ares, Vandal, Bulldog, and Frenzy will receive a new skin and will be paired with a new Katana. The Japanese agent embraces the way of the Oni if one specific weapon is equipped, changing the mask used for his Dimensional Drift.
Screen capture by Dot Esports
By equipping the Oni Katana, the traditional Japanese sword, Yoru will reach for an Oni mask when activating his ultimate ability. With the arrival of the new Oni skins, it would seem that the rupture created by Yoru made the mask surface on his reality, giving the duelist an even more demonic look. 

Yoru Mask without Oni 2.0 | Screengrab via Riot Games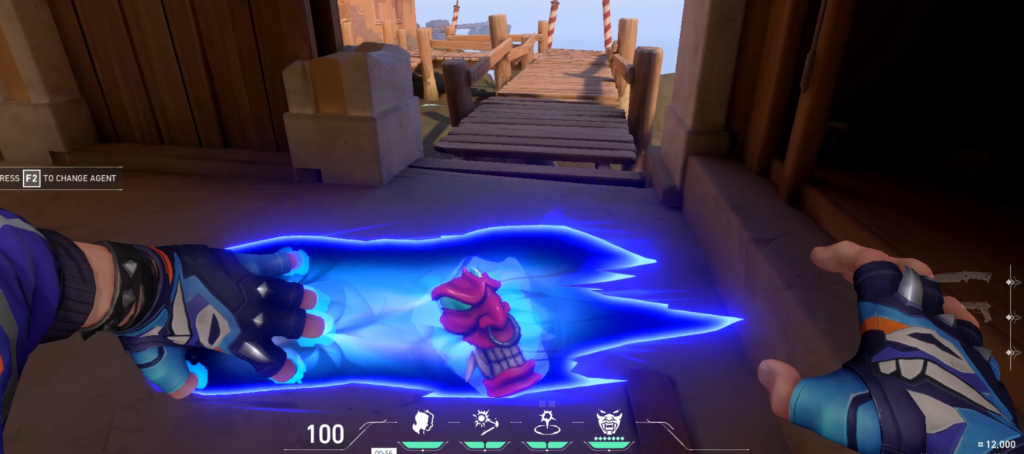 Yoru Mask with Oni 2.0 | Screengrab via Riot Games
But if the plan was to scare and intimidate his opponents, Yoru will have to rely on his other talents since the Oni mask cannot be seen by his opponents. Despite the change of the mask being exclusive to Yoru players who equip the Oni Katana, all VALORANT players can celebrate the first weapon skin that changes the ability of one of their agents.
With the additions of increasingly colorful agents and skins, VALORANT players might expect to see more agents abilities adapting to new cosmetics. But before that, they will be able to enjoy the hidden surprise left by VALORANT devs by playing one of the least-picked agents in the game while equipping a new katana.