VALORANT Episode Six now allows players to favorite specific variants for weapon skins.
When VALORANT received a total facelift during Episode Five, Riot Games added a function that allows players to filter different weapon skins in their collections by favoriting them. One critical mistake Riot made was not allowing players to favorite variants of weapons, instead defaulting to the skin itself, which would later have to be changed manually. The newest episode adds a lot of new features to the game, including the ability to favorite specific variants for skins instead of just the default one.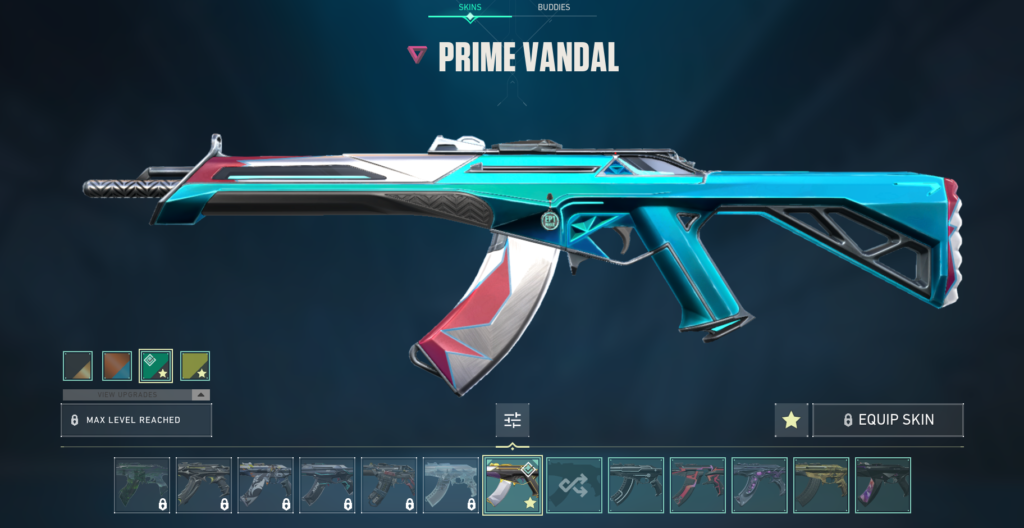 Image via Riot Games
Not all weapon skins have variants, though. Only select skins have different variants or colors that the skin comes in. Some players prefer one variant of a skin over another, which can now be reflected through the favoriting feature.
To favorite a weapon skin or a variant of one, a player will have to make that selection through the collection tab. That's where players can find all of the skins for each weapon, whether it is currently owned by them or not, and select them before entering a game. There, players can manually select which skins they want to favorite by clicking the star.
To favorite a select variant for the skin, players can also put a star on whichever variant they want. Players can then use the shuffle function to randomize the skins that they will use when the game begins. The new favorite feature excels at allowing players to keep a certain color aesthetic while still being random.