While Call of Duty might be known for its fast-paced, run and gun gameplay, sometimes you just can't beat the feeling of a sniper rifle.
Striking from a distance is fun in a lot of scenarios in CoD, but quickscoping is also more possible than ever now thanks to the Gunsmith. If you want to snipe in Warzone or Modern Warfare, there's a way to do it.
The AX-50 is one of the game's lethal long-range death-dealers. It's about as good as any of the other snipers available for players to mess around with in Warzone, especially after some of the previous meta snipers got a big nerf.
Here are some of the best AX-50 loadouts for Warzone after the big season three buff.
Best AX-50 loadout in Warzone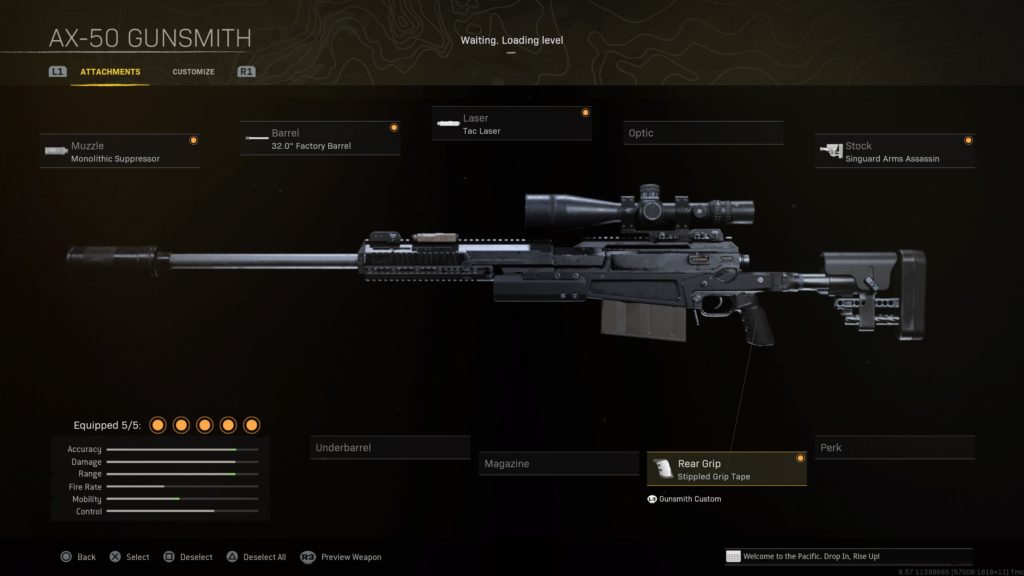 Screengrab via Activision
Muzzle: Monolithic Suppressor
Barrel: 32.0″ Factory Barrel
Laser: Tac Laser
Stock: Singuard Arms Assassin
Rear Grip: Stippled Grip Tape
This loadout is a well-balanced attack for those who like to strike from afar in the hills and buildings of Caldera, or from the rooftops of Rebirth Island. This loadout will buff the AX-50's accuracy, range, and mobility.
After the season three update that tweaked snipers in Warzone across the board, the AX-50 is a one-shot kill to the head no matter what range you're firing from, so it's immediately re-entered the meta as a top option for long-range kills in the game.