A crucial round between LOUD and Gen.G last night was impacted by a glitch that may have changed the outcome.
The last match of yesterdays games at the first international event of the year, VCT LOCK//IN, saw reigning champions and Brazilian favorites LOUD face off against Korean team Gen.G, with the loser sent home in a best-of-three single elimination bracket. But a glitch with the door on the second map may have caused one of the players to second-guess the position of their opponent. 
In round ten of the match, LOUD forced their way into the A site while Gen.G returned fire with inferior weaponry. With multiple trades back and forth, the round was left in a one-vs-one situation, as LOUD player Aspas facing off against Gen.G's Meteor. 
Aspas immediately rotated after he picked up the Spike left by his fallen teammates and headed to the B site. But Meteor stuck around on A because the door on Fracture was left open, for no reason.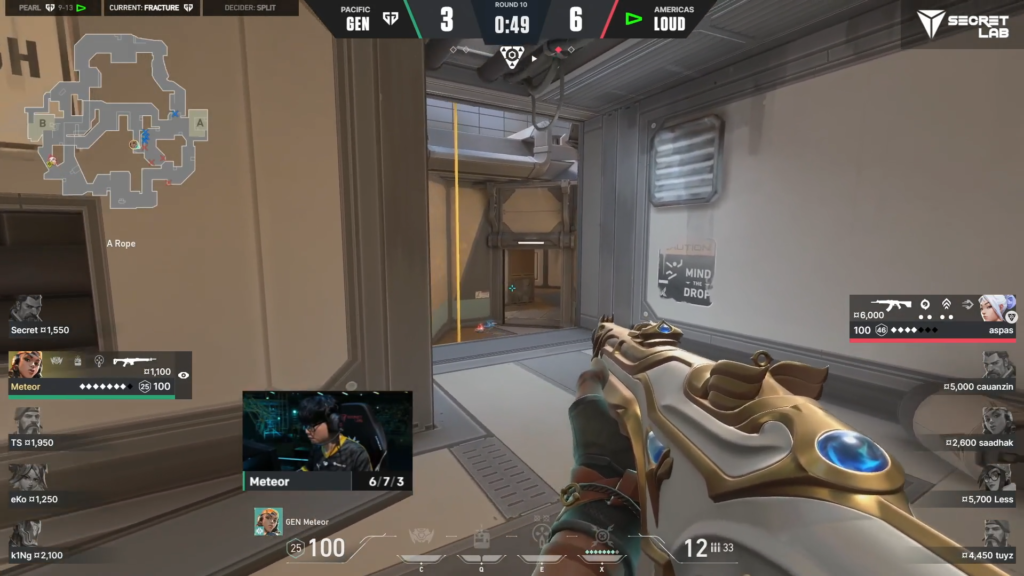 Screengrab via VALORANT Twitch
Typically the door is opened by utility or a player moving in or out. But the door was stuck open which led Meteor to second guess whether Aspas had rotated or stuck around in the lobby to plan his next move.
Eventually Meteor realized that Aspas had planted on the opposite Spike site and rushed over to try and take down the opponent. But Aspas had the read and managed to take down Meteor when he was exiting spawn.
The question remains whether Meteor wouldve rotated quicker if hed seen the door closed instead of open. This may have impacted the conclusion of the round.
Gen.G lost the map 14-12 and series 2-0, which sent the Korean team home.