Magnus Carlsen, who decided against defending his championship title in the classical format, played in the Norwegian Team League today against David Howell, which was his last game before the Nepomniachtchi-Liren match takes place to determine his successor. Carlsen, who still tops the rating chats, played out a draw with David Howell in a straightforward game.
Carlsens last game as a world champion: Black pieces against David Howell
The Norwegian faced a good friend in the form of British GM David Howell in his farewell game, a somewhat low-stakes affair in the Norwegian Team League. Carlsen won both his earlier games in the weekend in convincing fashion over 2341-rated FM Levi Andre Tallaksen and 2631-rated GM Jon Ludvig Hammer, his former teammate at last years Olympiad. Howell, formerly a teammate of Carlsen in the competition, was able to claim a creditable draw against the world number one in a fairly quiet game.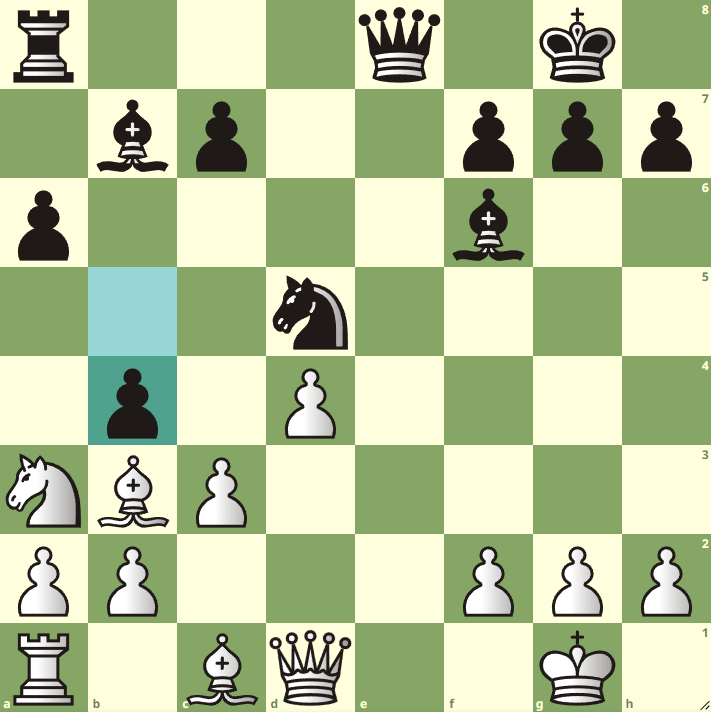 Position after 15. – b4 | Image via lichess.org
Carlsen got a chance to play his pet variation in the Ruy Lopez, the Marshall Attack, where Black sacrifices a pawn to unleash an assault on the enemy king, with often devastating consequences at lower levels of play. The offensive never materialized, though, and the game quickly turned into an equal position between these two elite players. Soon thereafter, Howell was able to steer the game to a straightforward endgame despite running dangerously low on time, and the players quickly repeated moves to end the game soon after the time control.
Why has Magnus Carlsen given up his world championship title?
Having been the world champion since 2013, the Norwegian phenom has defended his title on four different occasions (against Viswanathan Anand in 2014, against Sergey Karjakin in 2016, against Fabiano Caruana in 2018 and against Ian Nepomniachtchi in 2021). He was slated to face Nepo again in a rematch after voicing criticism over the match format.
He confirmed the longstanding suspicions by stating that its more than nine years since the Candidates. Its hard to say, I dont think I had any other goals than to win it once. Then I thought Ill try and keep it as long as Im motivated, thats fine. To be honest, in 2016 I was not very motivated. I feel like I mostly played that match because other people sort of relied on it, expected me to, which was fine, it was not their fault, it was all on me for feeling that responsibility.
Related: Magnus Carlsen has given up his crown. Whats next for the chess world?
Though he said he still loves classical tournaments, he voiced his skepticism over the way the world champion is determined. With modern computer assistance, the six-month preparation period with computer assistance against just one person leaves very little room for innovation or error. Its no wonder there has not been a decisive game in his world championship matches for over five years, with the match against Caruana featuring twelve straight draws before the rapid tiebreakers, where he easily triumphed over his opponent. His match against Karjakin also required rapid games to determine a winner, but at least both players drew blood once in the classical portion that time.
This marks the third time in the last fifty years of the game that the world champion stepped down for one reason or another, with Bobby Fischer refusing to defend his title against Anatoly Karpov in 1975 because of his own concerns and criticisms about the format, and Garry Kasparovs decision in 1993 to split from the International Chess Federation (FIDE) in its entirety and to create a separate organization. It took until 2006 for the title to be reunited.
While Fischer never played serious competitive chess again after his abdbication and mostly disappeared from public view, Carlsen shows no signs of showing down, and he still maintains an over 50-point Elo lead over the two world championship candidates at the time of writing.
It is clear he is no longer interested at all in fighting it out in this particular format, but it will be interesting to see if he changes his mind should the classical world championship get revamped in the future. For now, his time as a world champion is almost at an endat least in this format, with the Nepo-Liren match scheduled to start on April 7.