Roster shuffles are a common occurrence in any type of esports and Dota 2 is no exception to that. With players regularly switching teams between the regional Majors tournaments or at the start of a new DPC season, it has become an expected phenomenon that fans look forward to at times. One such jump was made by the ex-offlane player of TSM, Jonáš Volek, better known to players and viewers as SabeRLight-.
SabeRLight- is currently playing for Team Shopify Rebellion as their position three player. The team was formed in December 2022 around SabeRLight- and most of the old EG roster with Arteezy, Abed, Cr1t, and Fly. With the Lima Major rapidly approaching, SabeRLight- explained why he decided to join Shopify Rebellion instead of continuing with TSM in a sit-down interview with esports.gg on Feb. 18.
SabeRLight- primarily spoke about his goals for the future in the Dota 2 scene while also explaining that TSM's overall poor performance throughout The International 2022 nudged him a bit about exploring his options. BuLba, who was team EG's coach at the time, came to SabeRLight- with the offer to join the team as their offlaner since Nightfall was set to leave the EG roster as well.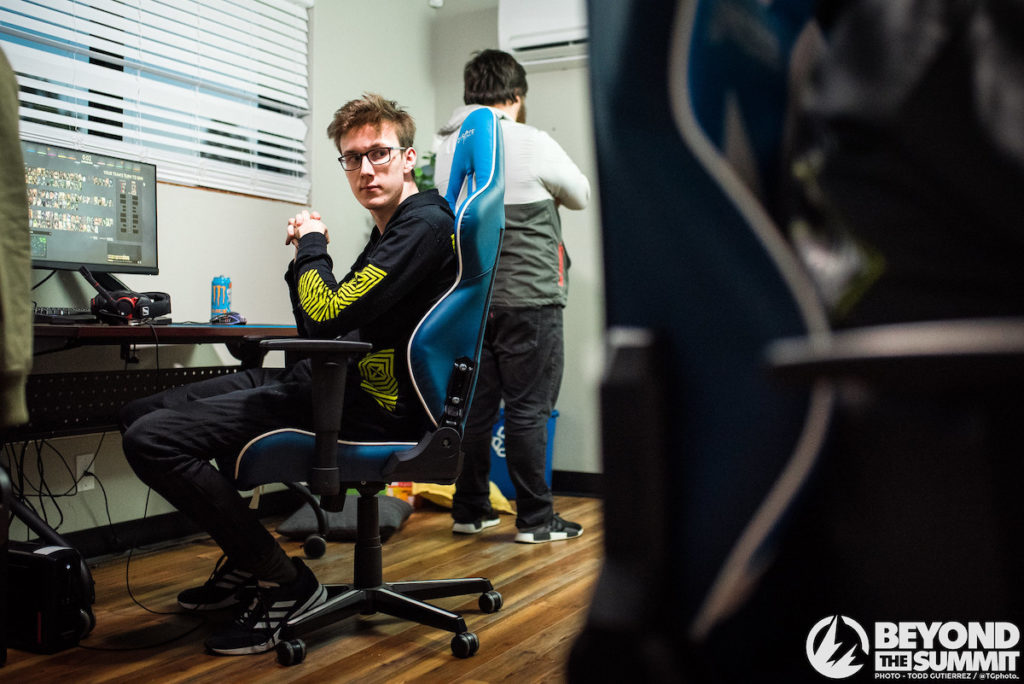 Photo via Beyond the Summit
The sequence of these events prompted SabeRLight- to have a thought about his future in the scene. He felt like he was not growing as a player while he stayed in TSM and ultimately took BuLba up on his offer. Plans changed slightly when the entire EG roster was disbanded only to form the Shopify Rebellion roster of today with SabeRLight- as their star offlaner.
Related: All Dota 2 teams that have qualified for Lima Major 2023
SabeRLight- said he always had great respect for the old EG roster and joining them seemed like the perfect transition for the next phase of his career. He stated that he enjoys playing with new players and this change just seemed like a natural fit for him. SabeRLight- also mentioned that playing with top-tier players will allow him to improve as a player, and watching his performance thus far greatly supports that statement.
SabeRLight- believes he will keep improving as a player and credits his old team a lot for his success. He wished TSM all the best for their future after Shopify's loss to his former team and used the loss as fuel for his growth. If SabeRLight-'s current performance is anything to go by, we cannot wait to see how well Shopify Rebellion plays in the upcoming Lima Major.