Natus Vincere have entered a slump. Once a team used to regularly winning CS:GO championships, they've now struggled to secure a single title since the BLAST Premier Spring Final last June. 
NAVI were known as the best squad in the world in 2021 and at the beginning of 2022, which granted their biggest starOleksandr s1mple Kostylievthe title of HLTVs best player of 2021. In the span of six months, they won six tournamentsincluding IEM Cologne, BLAST Premier World Final, and the PGL Major Stockholmwhile also claiming the Intel Grand Slam season three. Yet in 2022, they failed to find their footing, and it appears theyve still yet to find it. But with changes to the roster, its bound to take some time.
In December, NAVI brought in 17-year-old academy player Andrii npl Kukharskyi in place of Viktor sdy Orudzhev. With so little experience, the former is expected to need time before he acclimates to tier-one Counter-Strike. Still, after their devastating loss to Heroic in the IEM Katowice 2023 semifinals on Feb. 11, the team looked far from happyand their star player s1mple detailed NAVIs current issues.
Related: G2s CS:GO star breaks down the teams journey to IEM Katowice championship
We need to focus more on communication and [help] understand the game for young players because they [are] still doing so many mistakes in [the] playoffs, s1mple told Dot Esports after the defeat. Our communication was on [the] lowest level in this game against Heroic.
NAVIs youngest players, npl and Valeriy b1t Zalutskiy, were two of the worst players on the server in the loss against Heroic (alongside IGL Denis electroNic Sharipov), with 0.88 and 0.7 ratings, according to HLTV.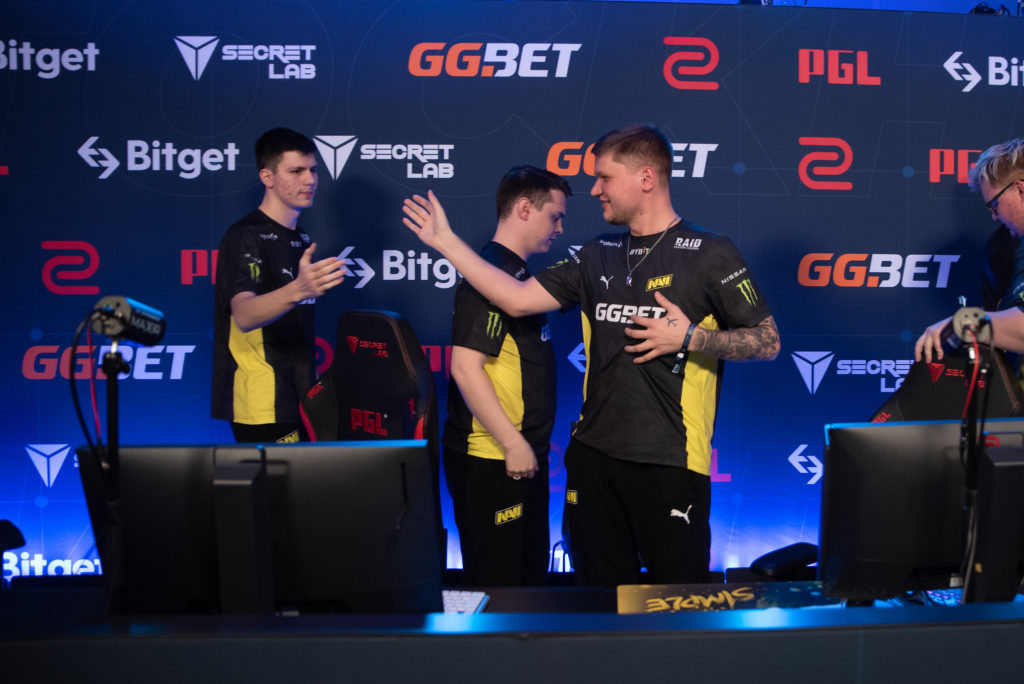 Photo via PGL
And something definitely feels off with NAVIs communication since it seems like they are making reckless decisions in their games. In the opening round on Inferno against Heroic, NAVI made the call to fully push forward onto the B site, leaving Mid unprotected and open for flanks. Heroics IGL Casper "cadiaN" Møller used this opportunity to backstab NAVI through Mid during their desperate rush on Banana and secured the opening round for his team. 
But communication and lack of experience arent the only issues for NAVI. We just need to make better our map pool, because as you see, we only had a chance to pick Inferno all the time, s1mple said. He also underlined that, on the other hand, its the best map for Outsiders, Heroic, and G2their opponents at IEM Katowice. 
NAVI are aware of their map pool problems, but they just didnt have the time to work on them. We had like two to three weeks of preparation. We had boot camp as well. We just couldnt practice all six maps, s1mple said.
Related: CS:GO prodigy M0NESY has already spent a jaw-dropping amount of his life on the game
Inferno is indeed NAVIs favorite since they've played 14 games on it in the past three months, but they've only recorded a 42.9-percent win rate, according to HLTV. They played Mirage seven times in that period, which makes it their second most-played map, although they recorded a 28.6-percent win rate. 
NAVI will have a few days to return to the drawing board and fix some of their mistakes. ESL Pro League season 17, their next tournament, doesnt begin until Feb. 22.