The League of Legends development team has provided an update on the long-awaited visual and gameplay update (VGU) thats planned for Skarner.
The Skarner VGU team has started exploring ways to dial up his scorpion fantasy, Riots champion product manager Lexi Gao announced in a developer update video earlier today. At this phase, were leaving no arthropod-hiding stone unturned to find exciting themes, kits, and stories.
Skarners rework has been on the table for nearly a year. The champion won a fan vote (in a landslide) last February against a lineup of other champions who were also in need of a rework. Skarner ended up beating out Shyvana, KogMaw, Tryndamere, and Nocturne for a full VGU. 
Related: An adorable mage and an edgy assassin are Leagues new champions for 2023
The dev team said last year that although they tried to boost Skarners presence in the past with a series of mini-updates, they were never truly enough to push the needle in one direction or the other. Only a full-blown rework at this point will bring Skarner into the forefront of both solo queue and the professional scene.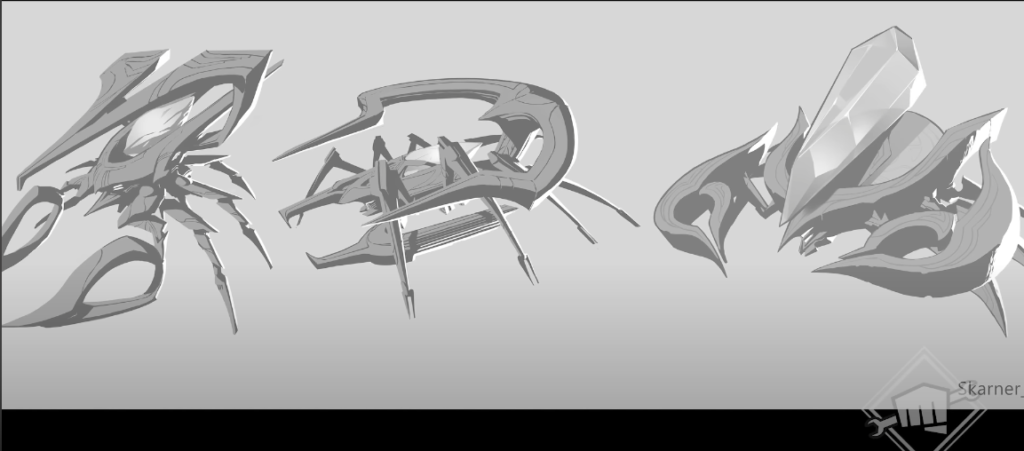 Screengrab via Riot Games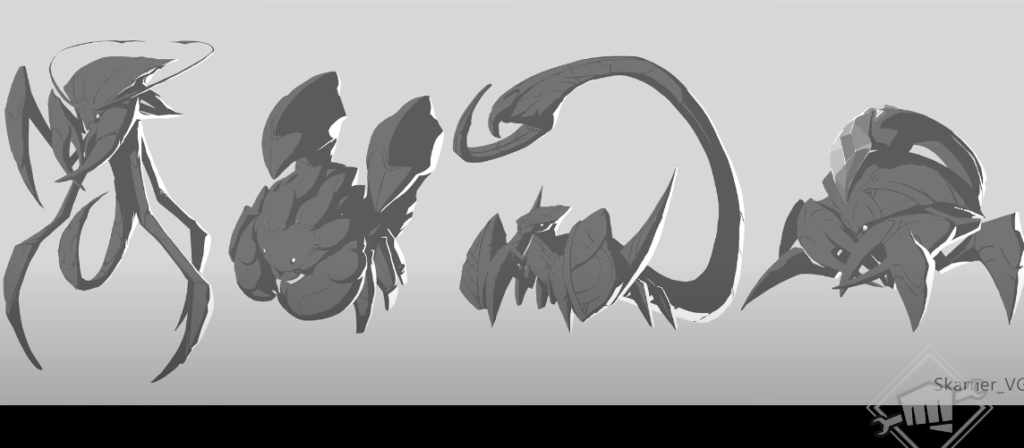 Screengrab via Riot Games Images via Riot Games
Related: Heres how Jaxs mid-scope update could impact the League meta
Riot is going all-in on reworks in 2023. Three League championsJax, Ahri, and Aurelion Solare already on the table to receive reworks and updates in the near future. At the League teams current rate, players should expect at least a dozen champions to receive reworks and mid-scope updates this season. The first of those already planned updates will launch tomorrow, Jan. 10, when Jax receives his mid-scope update alongside the release of the 2023 ranked season. 
Skarners complete rework has not yet been given a release date, although it should be expected to launch sometime in 2023, especially considering that Riot is already providing details and updates on its progress here in the second week of the year.