Fnatic fans are still reeling after the organization's League of Legends team suffered its worst finish in its storied history during the 2023 LEC Winter Split. The team finished in ninth with a lackluster 2-7 record, missing out on the playoffs for the first time in history.
There were plenty of expectations on the roster's shoulders, especially when the team brought back star AD carry Martin "Rekkles" Larsson for another run at an LEC title. But after such a disappointing split, the 26-year-old opened up to his fans during a live stream, where he broke down how the team fell so far in such a quick fashion.
Rekkles said that the team started the year off in the wrong direction, having been one of the last teams to start playing together. Unlike some teams who started practicing in December, the roster only got a chance to play together in January, which only gave them a couple of weeks before the season began.
Right from the beginning, the veteran marksman said that Fnatic was struggling heavily through their scrims, and were exhibiting a very low level of play.
"It was tough, we were losing against everyone," Rekkles said. "To be honest, there wasn't any team that we were really beating, [and] even in the games we would win, it would feel more like we were lucky to win."
He said that the combination between lack of time and the lack of improvement led to Fnatic falling flat in the first couple of weeks of the split, and eventually, the problems they were facing snowballed into bigger problems down the line, including a severe lack of confidence that led to uncharacteristic mistakes on the Summoner's Rift.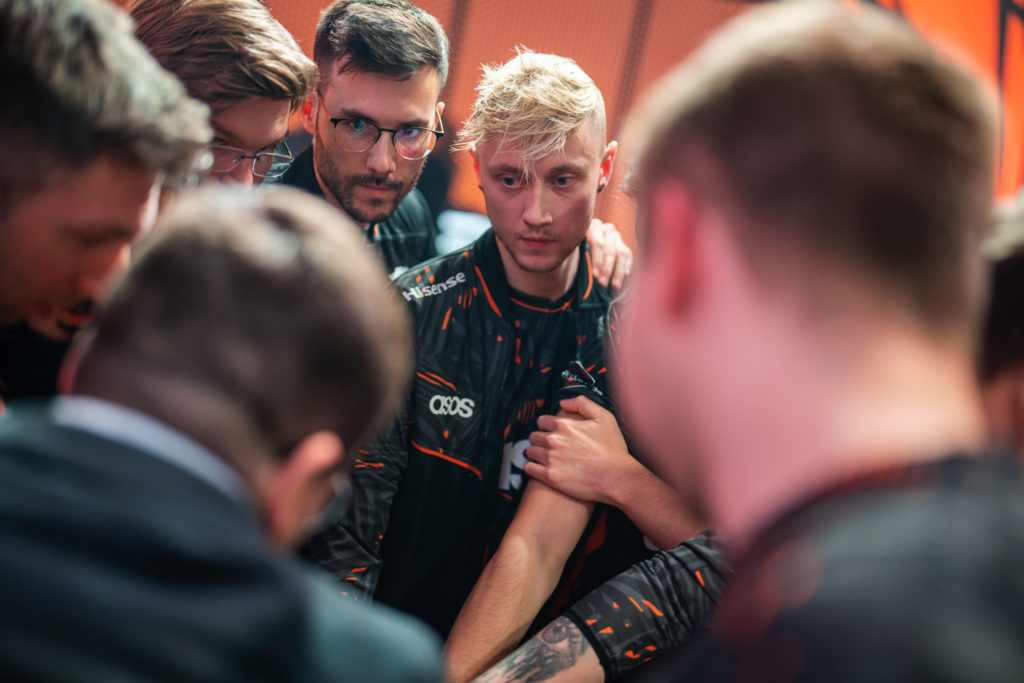 Photo by Michal Konkol via Riot Games
As the season counted down, an overwhelming sense of anxiety started to affect the players as they fished for some kind of silver lining. Rekkles also pointed out that because every player wanted to impact Fnatic's season, players started making plays that they normally wouldn't, which led to even further failure. He brought up Razork as an example, saying that the 22-year-old began flipping more plays than he normally would on-stage due to their pressure.
Related: Fnatics pre-Spring reset will reportedly see more players, head coach dropped in huge reshuffle
"Our level of play was quite low individually, so we really needed our other parts to do well," Rekkles said. "We needed to get better as a team, do things well on the map, and not be stuck in the same place for an entire split."
Fnatic might already be making some significant changes to their League squad, with reports stating that the organization is swapping out top laner Martin "Wunder" Hansen, support Rúben "Rhuckz" Barbosa, and head coach Gonçalo "Crusher" Brandão.