If you thought battle royales were popular, just wait for the next wave: it's all about the extraction shooter now, baby.
PUBG Studios, the makers of PUBG: Battlegrounds and PUBG: New State, are hard at work on an extraction shooter in the vein of Escape from Tarkov and Call of Duty's DMZ, according to a report by The Loadout.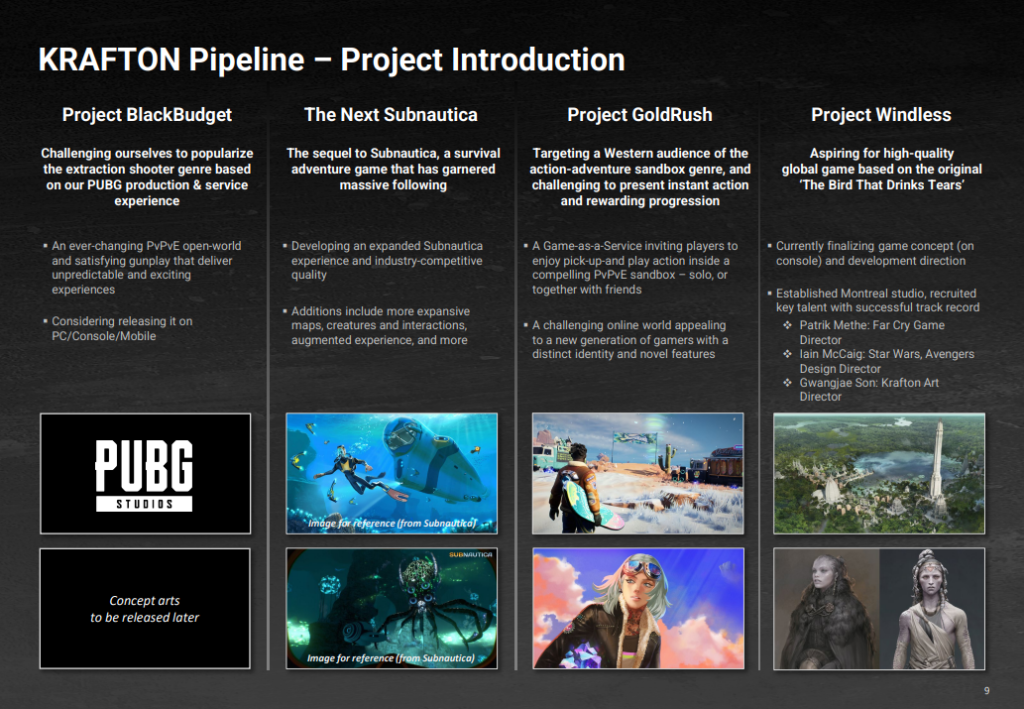 Screengrab via Krafton
The news was revealed when Krafton, PUBG's publisher, posted an earnings report featuring plans for a new extraction shooter game codenamed Project BlackBudget with PUBG Studios attached to it.
In the report, Krafton says it is challenging itself "to popularize the extraction shooter genre based on our PUBG production and service experience." It describes the project as "an ever-changing PvPvE open-world and satisfying gunplay that deliver unpredictable and exciting experiences," with the publisher "considering releasing it on PC, console, and mobile."
It seems like the multiplayer gaming landscape is trending heavily toward the extraction shooter genre, similar to a few years ago when basically everyone was making a battle royale game. Tarkov popularized the mode first, and CoD has its own variant in DMZ.
Even Dr Disrespect and his new game studio, Midnight Society, are currently developing an extraction shooter called Deadrop. It's safe to expect more studios, publishers, and recognizable IPs to get involved in the genre over the next few years.
In the report, Krafton says it initially expects the new game to release in either 2024 or 2025.