One of the biggest surprises heading into the first half of the 2023 LCS Spring Split has been the resurgence of Golden Guardians, who have quickly gone from a bottom-three League of Legends team to the hottest squad in the league in the span of one super week by winning their last five games.
In that span, the team also had one of their most experienced leaders rise to the top as one of the best-performing players over the last five games. Since Thursday, Feb. 9, veteran marksman Trevor "Stixxay" Hayes has yet to die and currently has an eye-popping 37 kills and 17 assists, according to competitive League stats aggregate Oracle's Elixir.
The 25-year-old has also piloted five different champions during those five games, including Ezreal, Zeri, Caitlyn, Lucian, and Kalista. His overall game knowledge and positioning gave him an upper advantage, especially with champions who can make plays and maneuver around a teamfight.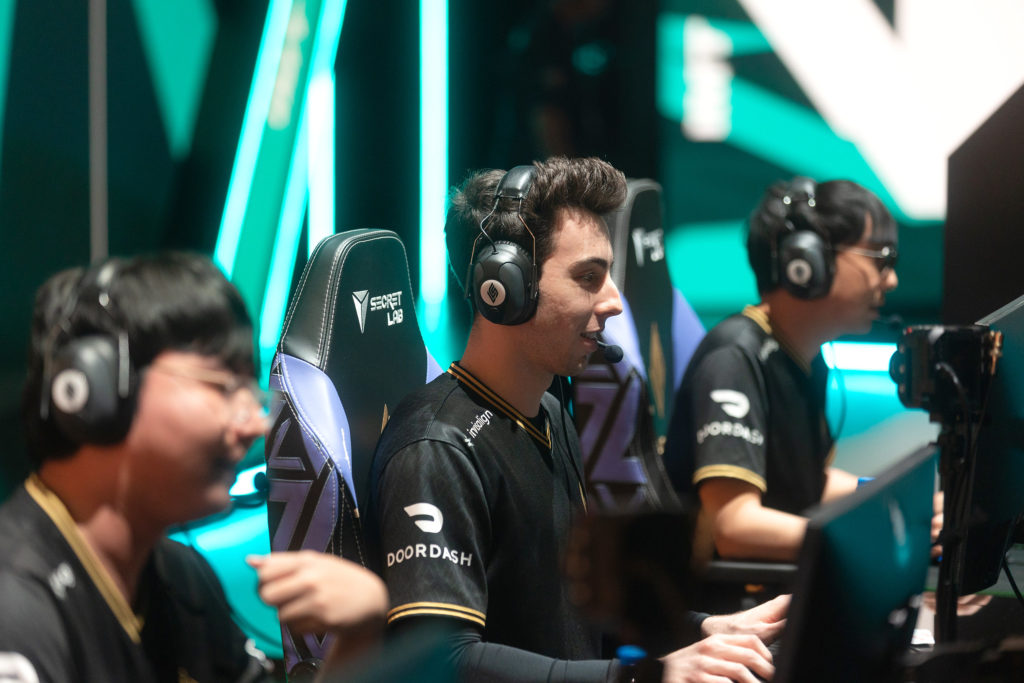 Photo by Robert Paul via Riot Games
His best game came off of a stellar performance against TSM on Zeri, who is known to be one of the strongest AD carry picks in today's meta due to her superior movement speed and ability to kite during a skirmish. She is the second-most-played marksman in the LCS with 18 games under her belt, while also holding the most kills of any champion in the league at 90 collective eliminations and only 24 deaths across the split so far, according to Oracle's Elixir.
Teams might consider banning out some of Stixxay's champion pool so that he'll be forced to pick other, less mobile choices like Varus or Sivir. He hasn't won a single game with those two champions, and they have no form of mobility in their kit.
Granted, Stixxay will have some stiff competition in this week's games when he takes on Cloud9 star Kim "Berserker" Min-cheol and Evil Geniuses' talented marksman Victor "FBI" Huang. Catch Golden Guardians in action when the 2023 LCS Spring Split continues on Thursday, Feb. 23.