The bridge leading up to the colorful Decision Dome is extending, and the fireworks are all set off because the third season of the MC Championship (MCC) has officially been announced by Noxcrew and Smajor. The Minecraft tournament has been on an indefinite hiatus since December but is now set to return in March.
After an epic winter-themed MCC 28 brought an official close to the second season in December, Noxcrew and Smajor have been enjoying a break and preparing for the third season of MCC. Based on MCC's usual event patterns, the first event back will likely be a canon one that officially runs as MCC 29.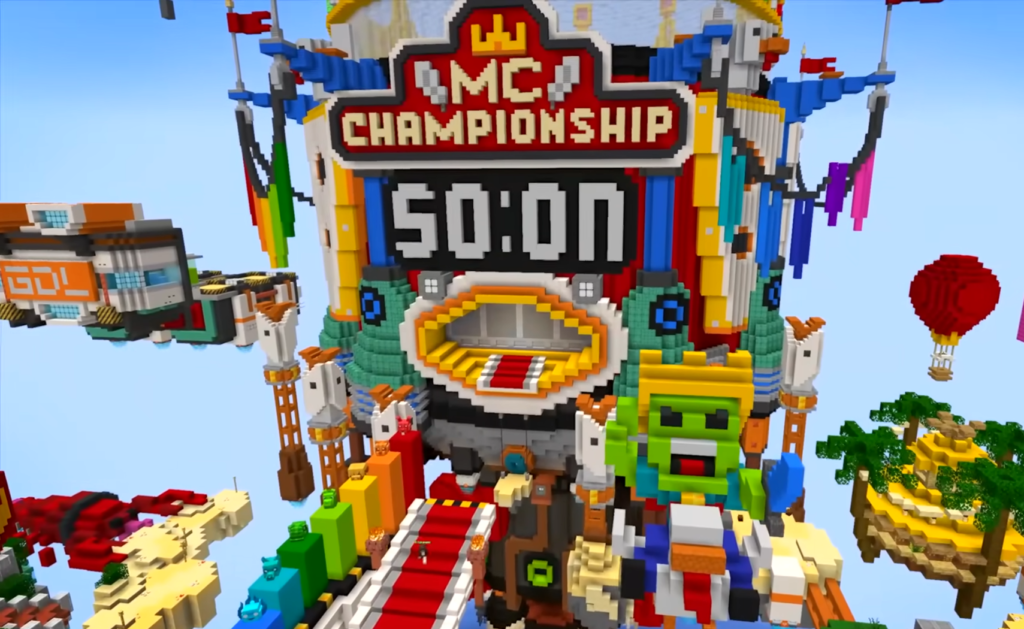 Image via Noxcrew
Related: Noxcrew discusses the past, present, and future of the MC Championship (MCC)
Canon events count toward players' overall wins in the tournament and come with carefully balanced teams, which are created by Smajor, to ensure that the playing field is as equal as possible. Non-canon MCC events are instead focused on a unique theme, such as MCC Rising or MCC All-Stars, or on an important cause, such as the annual MCC Pride event, and don't count toward overall statistics. This is because the teams are generally less balanced, and the theming is the true focus rather than victory.
Non-canon events are usually sprinkled throughout each MCC season. The first event back, expected to be MCC 29, is sure to be especially interesting since this hiatus was the first one where competitors could keep practicing to keep their skills sharp, thanks to Noxcrew's MCC Island server.
The official return of MCC was announced on the MCC Twitter page with a vague timeline of the event returning to its regular monthly schedule starting in March.
No official date for the first MCC tournament of season three has been shared yet, but fans can expect it to occur on a Saturday near the end of the month based on the Minecraft tournament's usual patterns. An official date will be unveiled by Noxcrew when the event is closer, but it will likely take place on either March 18 or March 25.
Fans should also keep their eyes out for the official team announcements to find out who will be competing in the first installment of MCC's third season. Team announcements should follow the date reveal and they will likely occur just a week or two before the tournament takes place.