The sparkles are in the air and wings are fluttering on Summoner's Rift after Riot Games introduced the latest skin line to hit League of Legends, the Faerie Court.
With seven champions joining the new universe, there are plenty of aspects to like about the bright and colorful aesthetics that these cosmetics bring. If you're a fan of Ezreal and Kalista, you'll be even happier to know that these new skins will be marking a milestone for both champions.
Related: LoLs new Faerie Court skins mix fantasy and elegance with fresh looks for Seraphine, Katarina, Milio, and more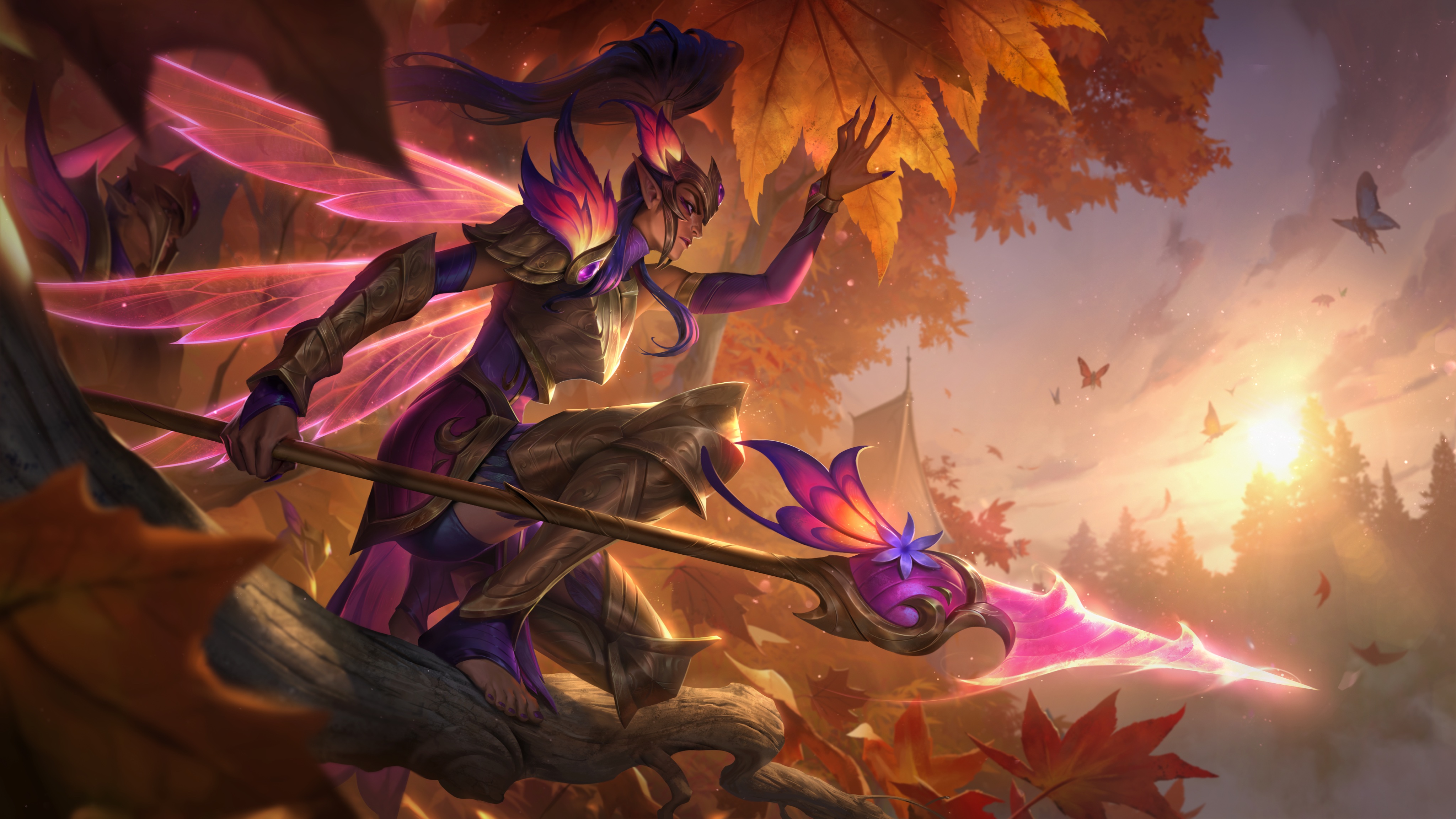 Image via Riot Games
For the Prodigal Explorer, for example, Faerie Court represents his 17th skin since his release in 2010. This means that Ezreal now has the third-most skins in the game behind Lux and Miss Fortuneand for good reason, since he currently has the third-most games played among marksmen ranked Platinum and higher though Patch 13.4, according to League stats aggregate U.GG.
Kalista, on the other hand, isn't played nearly as much as Ezreal and hasn't been in the professional or solo queue meta for quite some time. She has recently started to crop up in rare appearances in various leagues around the world, but because of her relative unpopularity, this will only be Kalista's fifth skin overall and her first since her Marauder skin back in January 2021. This means it's been over two years since Kalista last received a skin in League.
The Spear of Vengeance is also getting a unique spin on her usual ghastly appearance since she is now coming back to life as a captain of the Faerie Queen's royal guard. Her costume is fitting for a royal warrior who is ready to protect her majesty from harm, with a spear that is as deadly as it is elegant.
Players will get a chance to pick up these skins when League's Patch 13.6 drops on Wednesday, March 22, according to the official patch schedule.