Seven League of Legends champions will soon receive new cosmetics as part of the latest-revealed skin line by Riot Games. The Broken Covenant members are expected to reach the client in the first week of March with Patch 13.5, leaving players just enough time to prepare for their arrival.
The Broken Covenant skins look to be characterized by a breaking glass theme, which accompanies Riven, Nocturne, Vladimir, Miss Fortune, Xayah, Rakan, and Cho'Gath. Several designs seem to be inspired by the gothic windows adorning churches of the Middle Ages, including the visual effects of the majority of the recalls of the champions. Sumptuous accessories and graphic effects bring a decadent era to life on the Rift. 
Real life, myths, and legends are also reflected in these skins. A dichotomy between good, represented by divine light, and evil, chained in darkness and wrapped in red, brings to life many metropolitan legends born precisely during the Dark Ages or Middle Ages. 
Related: Heres the patch schedule for League of Legends in the 2023 season
Along with the seven skins, a new Prestige edition for Miss Fortune is sure to bring all players to heaven with its angelic chorus and silver bullets.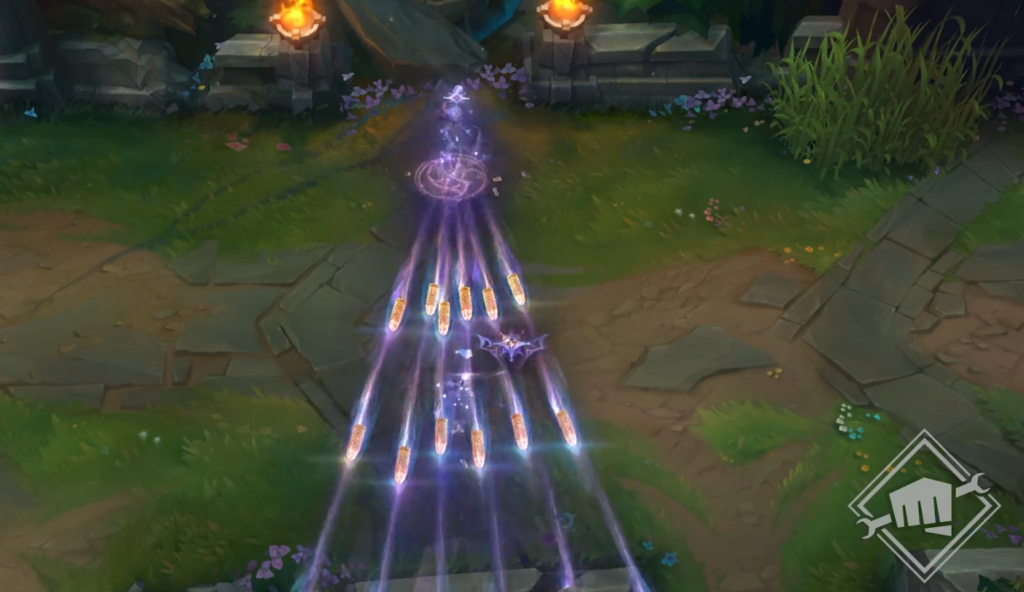 Screengrab via Riot Games
The seven new Broken Covenant skins will come to Leagues client with Patch 13.5 in early March, almost as if they were meant to shine one last ray of decadent life before the arrival of spring, which is sure to bring more adorable skins to the Rift.