If youre a competitive Pokémon trainer looking to prove your worth against the very best in Scarlet and Violet, then today is a wonderful day for you. Ranked Battle Series 1 Season 2 is officially underway, meaning youll be able to pick up where you left off last season.
In other news, Pokémon TCG fans have spotted fake cardsmostly in the form of dodgy-looking booster packsin stores in Hong Kong. Fortunately, theres a dead giveaway to keep an eye out for.
On the Pokémon Go front, fans are confused as to why Niantic thought itd be a good idea to run a sweepstakes competition requiring trainers to walk 93.2 miles (150 kilometers) in the middle of winter. Those who live in snowy areas are refusing to do it, claiming its not worth the risk.
And last but not least, dataminers have revealed how boss shields work in Scarlet and Violets Tera Raid battles, building upon what we already knew about how to break those pesky things.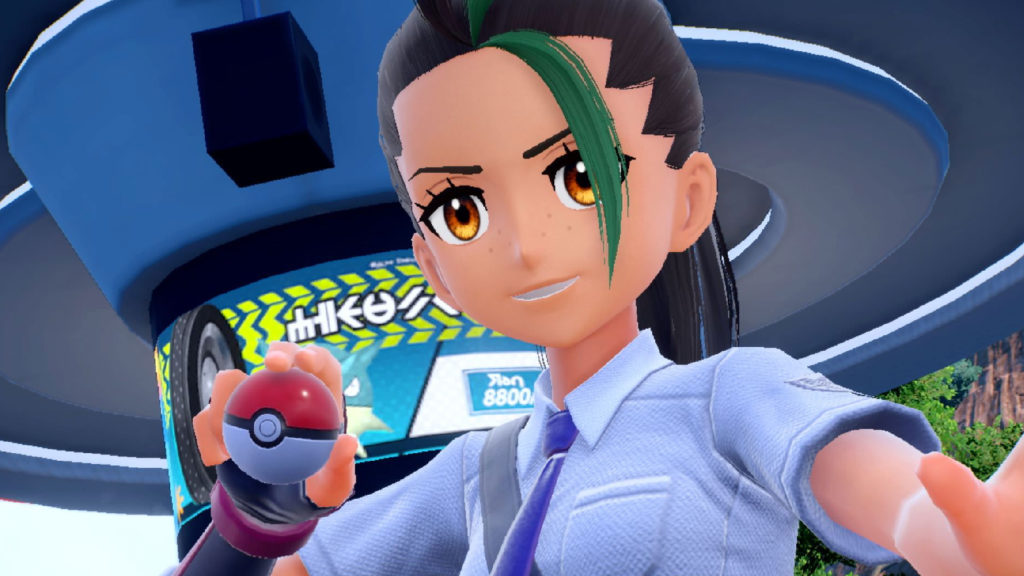 Image via The Pokémon Company
Pokémon Scarlet and Violet Ranked Battle Series 1 Season 2 is here
The next iteration of Pokémon Scarlet and Violet Ranked Battle Series 1, the aptly-named Season 2, is here. It runs from Jan. 6 to Jan. 30 and is limited to Paldea Pokédex Pokémon.
Paradox Pokémon and Legendary Pokémon cannot be used, as well as others including Charmander, Charmeleon, Charizard, Scorbunny, Raboot, Cinderace, Meowth, Wooper, and Quagsire.
Trainers who manage to reach the highest rankMaster Ball Tierwill receive TM171 (Tera Blast), one Gold Bottle Cap, three Bottle Caps, one Ability Capsule, and 100,000 League Points.
Those who fall short of the mark but still manage to reach the equally impressive Ultra Ball Tier will receive all of the items listed above, but 60,000 League Points instead of 100,000 League Points.
Reaching the Great Ball Tier, however, only rewards players with TM171 (Tera Blast), one Bottle Cap, and 30,000 League Points. The Poké Ball Tier is even lessa mere 10,000 League Pointsand the Beginner Tier is the lowest of all with 5,000 League Points.
Watch out for fake Pokémon TCG Crown Zenith cards!
As exciting as it is seeing Crown Zenith cards appear online and in stores in the lead up to the sets release on Jan. 20, Pokémon TCG fans are already reporting that some of them are fake.
One fan, for example, said their wife purchased a Crown Zenith booster pack at a toy store in Hong Kong. They suspected it was fake, but rolled the dice since it only cost 40 cents. They posted it on Reddit, and the community confirmed it. The jagged crimps are a dead giveaway, apparently.
It didnt go to waste, though. The fan wound up giving the cards to their nephew, who was hilariously more interested in using them as throwing weapons rather than adding them to their collection.
Its not worth dying for exclusive Niantic sneakers
Niantics Golden Shoe Challenge and Sweepstakes is a competition open to those who play any of the companys mobile games, including Pokémon Go. To enter, fans need to walk 93.2 miles (150 kilometers) between Jan. 1 and Jan. 31.
Those who do will have a chance to win the ultimate prize: a pair of Niantic-branded sneakers. The second prize is five gift codes valued at $100, and the third is ten gift codes worth $25.
While it sounds good on paper, its the middle of winter in the Northern Hemisphere. A lot of places prone to heavy snowfall are bogged, and because of that, trainers are refusing to do it.
Some joked that the sneakers should have been snow shoes, while others said no prize is worth dying for and it should have been held at a better time, like the middle of spring or fall.
So thats how Tera Raid boss shields work in Scarlet and Violet
Pokémon titles are seen as simple and straightforward games. And for the most part, thats true. But Tera Raids in Scarlet and Violet have shown players that the game can still be challenging.
The boss shields that Pokémon in raids get when you get them below half of their starting HP is one of the biggest reasons for that. When it happens, they remove debuffs from themselves, erase buffs from your team, and activate a shield that absorbs most incoming damage. Terastallized moves also deal more damage than regular ones.
Until now, thats all we knew about how they worked, but dataminers have shed more light on the details.
Terastallized moves that match your Pokémons Tera-type deal 75 percent of its regular damage. A move that doesnt match it deals 35 percent, and any attack while not Terastallized deals 20 percent.
It expands on what we already knew, and is the perfect tool for all the number crunchers out there.
From a new ranked season in Scarlet and Violet to fake Crown Zenith booster packs, a head-scratching decision regarding a Pokémon Go competition, and helpful numbers for raidsthere was plenty in the news today.
That brings us to the end of yet another eventful week in the world of Pokémon news. Kick back, relax, and enjoy the weekend. If anything else crops up, you can read about it right here at Dot Esports.