There has been no shortage of Tera Raid Battle events in Pokémon Scarlet and Violet this year and that hasnt changed this month. A new one involving Garchomp and Sylveon was announced earlier today.
In other news, the Pokémon Go community is in disbelief after stumbling across a player who has somehow reached level 37 without picking a team or ever battling at all, which is insane.
The Pokémon Company have also revealed one of the ways they intend to celebrate Pokémon Day with fansby creating a mosaic with images fans share on social media that capture their favorite moments and experiences with the franchise. Everyone can take part.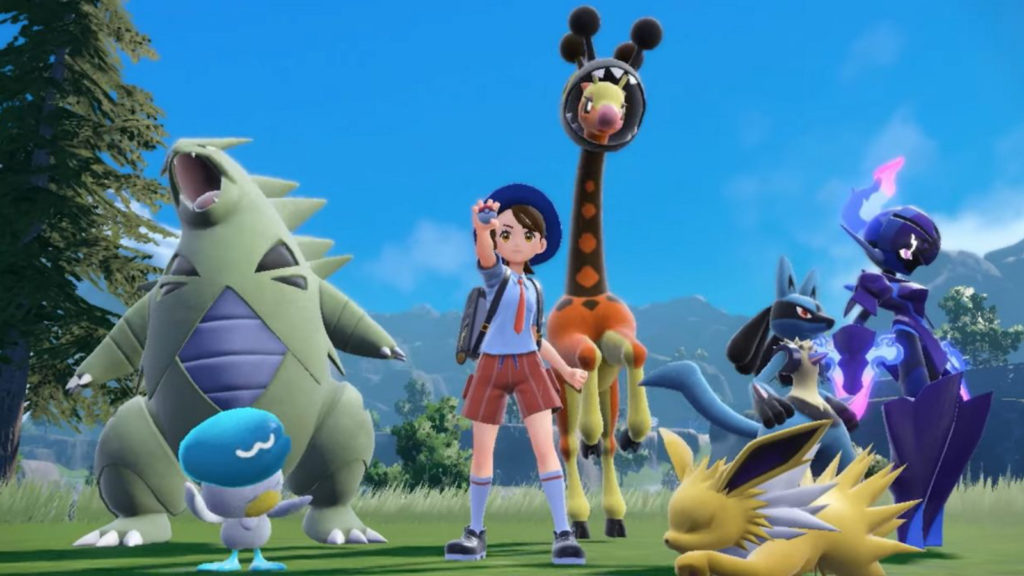 Image via The Pokémon Company
Garchomp and Sylveon headline next Scarlet and Violet Tera Raid event
Game Freak and Nintendo have released multiple Tera Raid Battle Events each month since Pokémon Scarlet and Violet debuted back in November last year, and that trend is continuing.
Garchomp and Sylveon will appear in 4-Star Raids and 5-Star Raids between Feb. 17 and Feb. 19 and unlike other events recently, theyll both be available in either version of the game.
As for their Tera Types, theyll come in all forms rather than being fixed to one like most 7-Star Raids, allowing trainers to catch Garchomp and Sylveon with whatever Tera Type they want.
This Pokémon Go player is teamless and has never battled
Pokémon Go has something for everyone, whether its competitive battles, raids, or catching Pokémon. Most players do them all, though, even if they focus more on one than the others.
One trainer, however, has taken things to the extreme. They haven't picked one of the three teamsMystic (Blue), Valor (Red), or Instinct (Yellow)foregoing the ability to raid and haven't battled at all. Whats more, theyve managed to hit level 37 despite that, stunning other players.
Not picking a team is uncommon but not unheard of. Those who do it refer to themselves as Team Harmony membersa fictitious fourth team composed of other teamless players. Not battling at all, however, is on a whole other level, since Team Harmony members can still battle others.
Pokémon Day celebration event revealed
Pokémon Day, which takes place on Feb. 27, is quickly approaching. It celebrates the franchises long and decorated history spanning apps, cards, films, games, shows, and more.
As for how fans can take part in it, The Pokémon Company is asking fans to post photos capturing their fondest memories and experiences tied to the franchise using the hashtag #PokemonTogether on social media. These pictures will be used in a mosaic on Pokémon Day.
There will be plenty of other things tied to the special occasion too, including leaked content believed to be coming to Pokémon UNITE in which Zacian will become a playable character.