It's been a pretty strong start to the 2023 LCS Spring Split for Evil Geniuses, who have won seven of their last nine League of Legends matches. But even though the squad is rolling, superstar jungler Kacper "Inspired" Słoma believes they still have some ways to go for their abilities as a squad.
For example, the 21-year-old said Kim "Ssumday" Chan-ho and Victor "FBI" Huang are still trying to find their fit within the team's ecosystem, especially because of the team's unorthodox playstyle.
"It's kinda easier because they're experienced, and they've already played a lot of games on stage," Inspired told Dot Esports in a post-game interview. "But I think they're just a bit surprised by how we play because [Jojopyun and I] play very aggressive and we like to play in a very different way than every other team."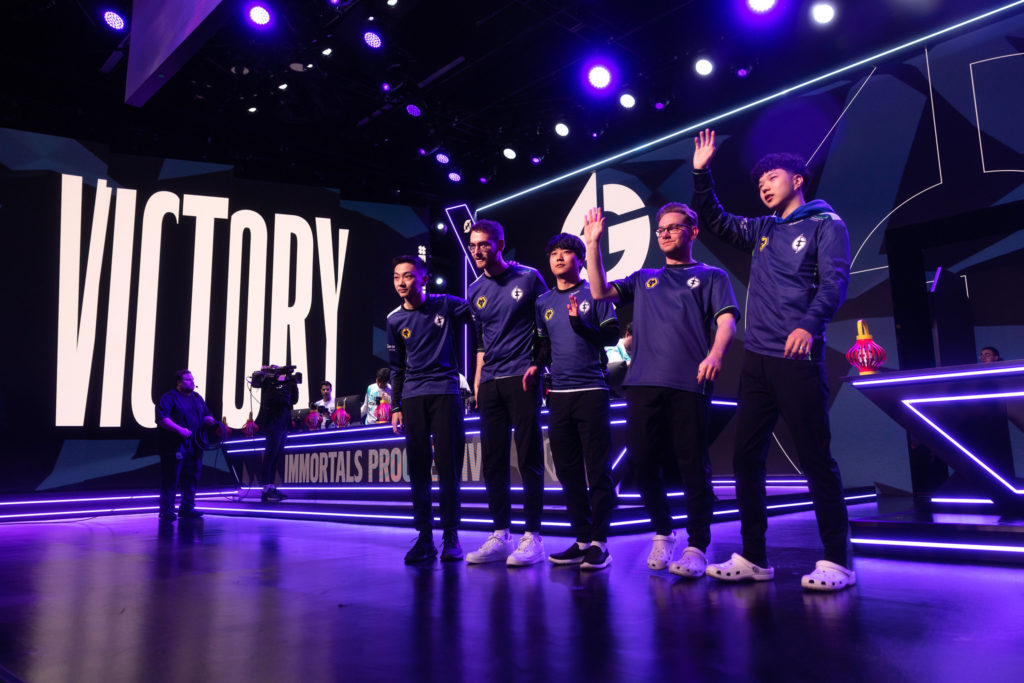 Photo by Robert Paul via Riot Games
He broke down an example where FBI would always rotate over to an early game skirmish, even though he might not be needed. Instead, he couldand shouldbe farming up and gaining advantages through gold, but he isn't used to the way that Jojopyun and Inspired "drag enemies around the map."
Inspired also said this was the biggest difference so far between FBI and the team's former AD carry Kyle "Danny" Sakamaki. Danny knew his job was to farm up and become the strongest carry in the mid-to-late game, and if the mid-jungle duo died, it would be on them and no one else.
Since FBI is much more focused on team play, Inspired needs to teach his new teammate that sometimes, the correct play is simply leaving the team to their shenanigans while he focuses on grabbing up as many resources as he can.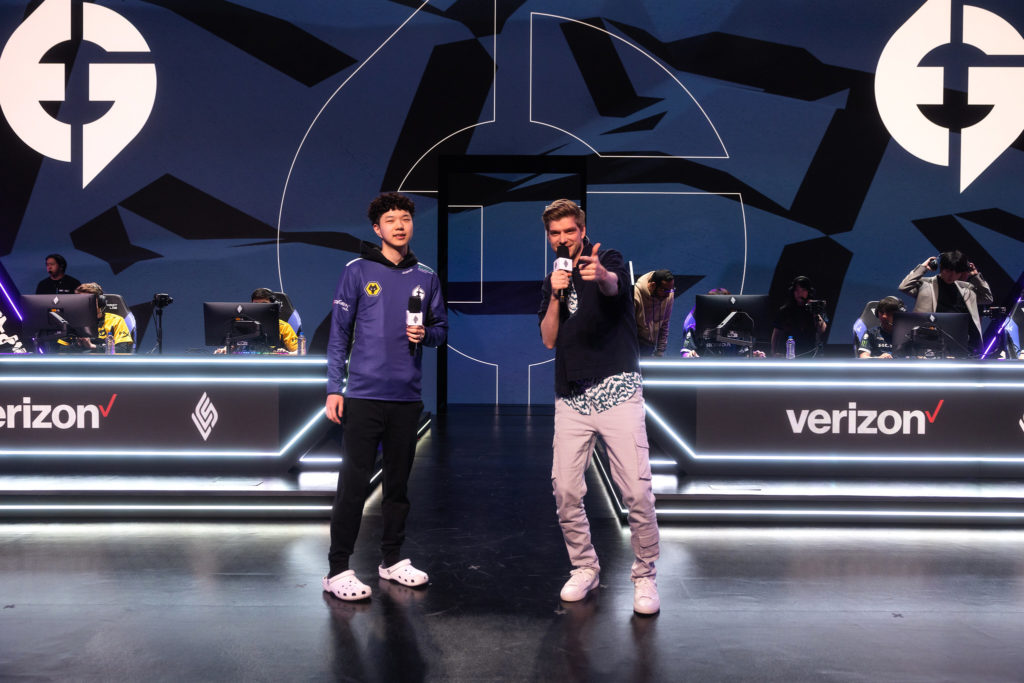 Photo by Robert Paul via Riot Games
"They don't say anything, but I can just see how they react," Inspired said with a laugh. "I can see they're a bit confused sometimes with what we do, because they haven't experienced players like that. But right now, we are telling them how we wanna play, and they are getting used to this [style]."
Looking ahead, Evil Geniuses will be starting the second half of the split against Team Dignitas and Golden Guardians, the former looking like the weakest roster in the league and the latter coming off a five-game winning streak.
Ultimately, this EG lineup has shown that their ceiling can be as LCS finalists, but finding momentum heading into North American League playoffs can never hurt.