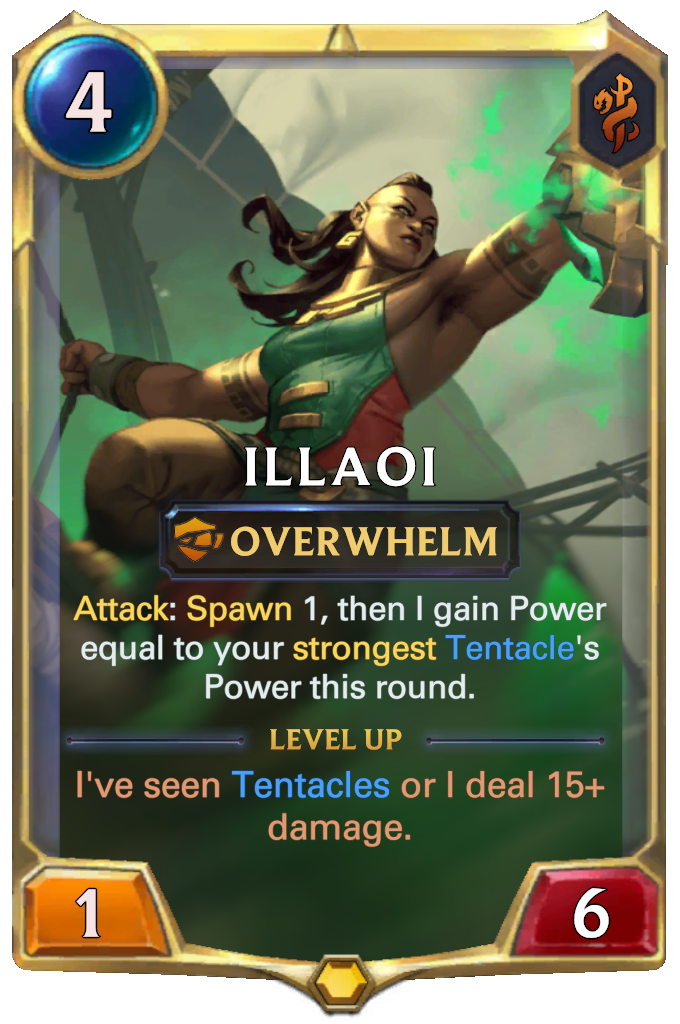 Illaoi level one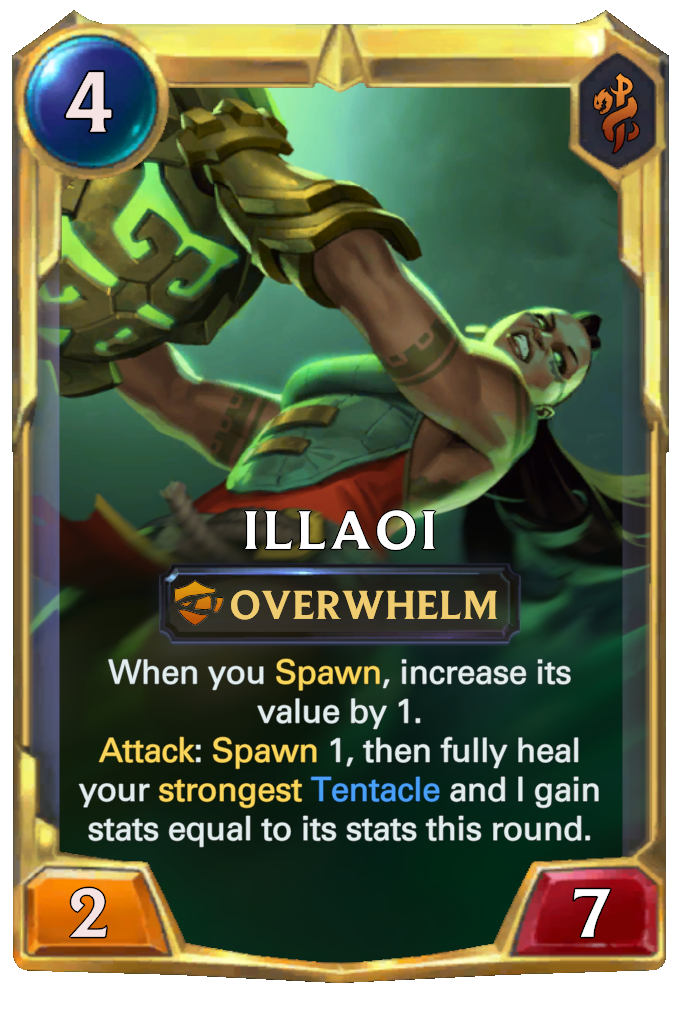 Illaoi level two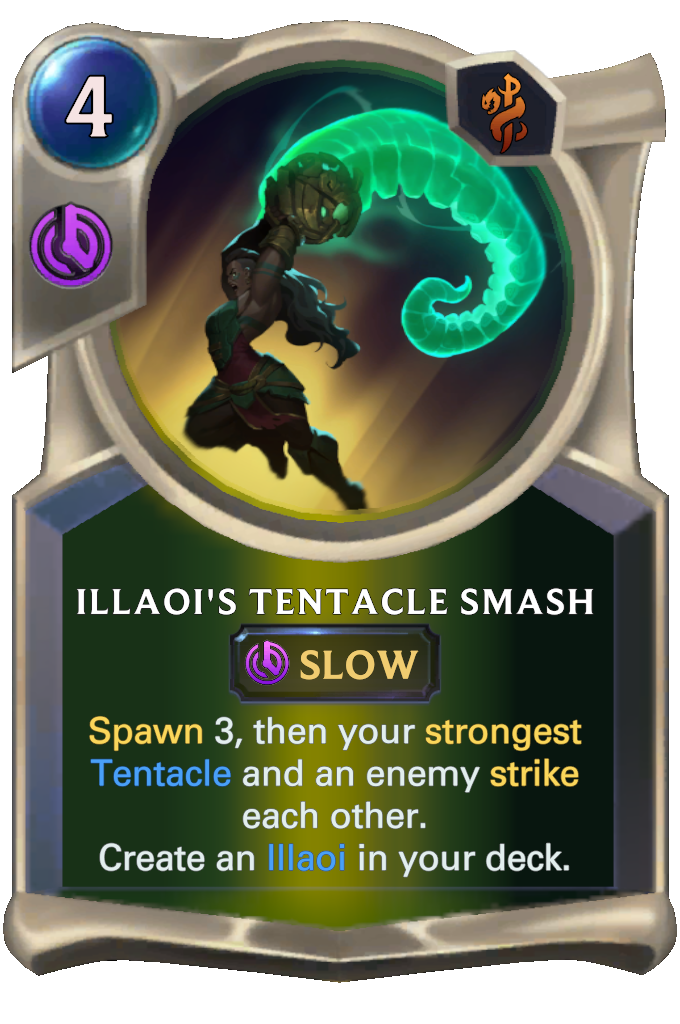 Illaoi Tentiacle Smash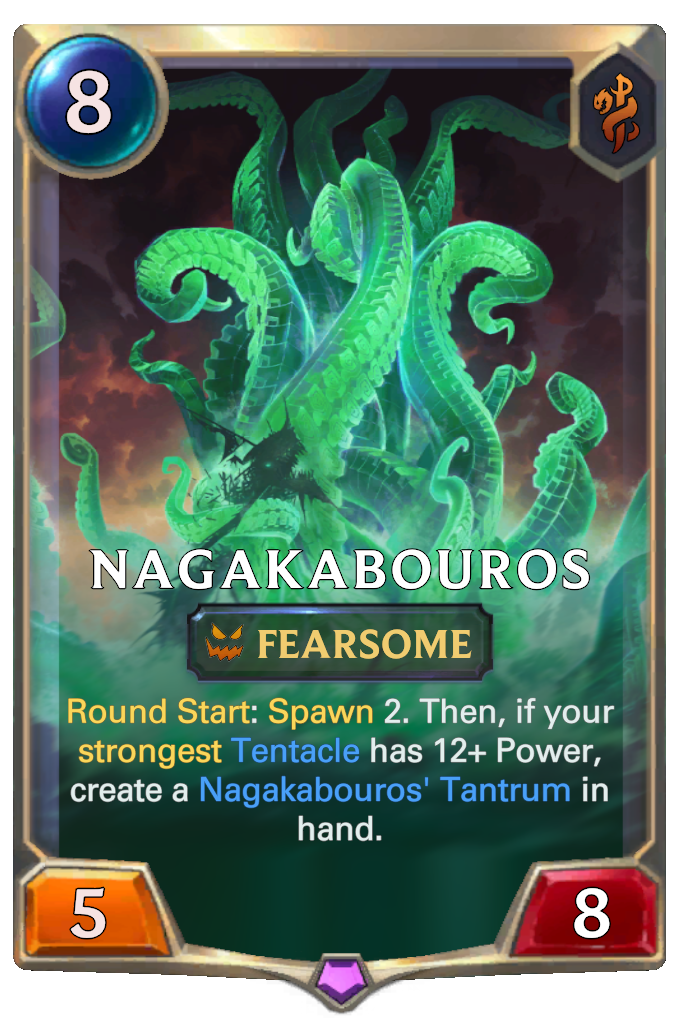 Nagakabouros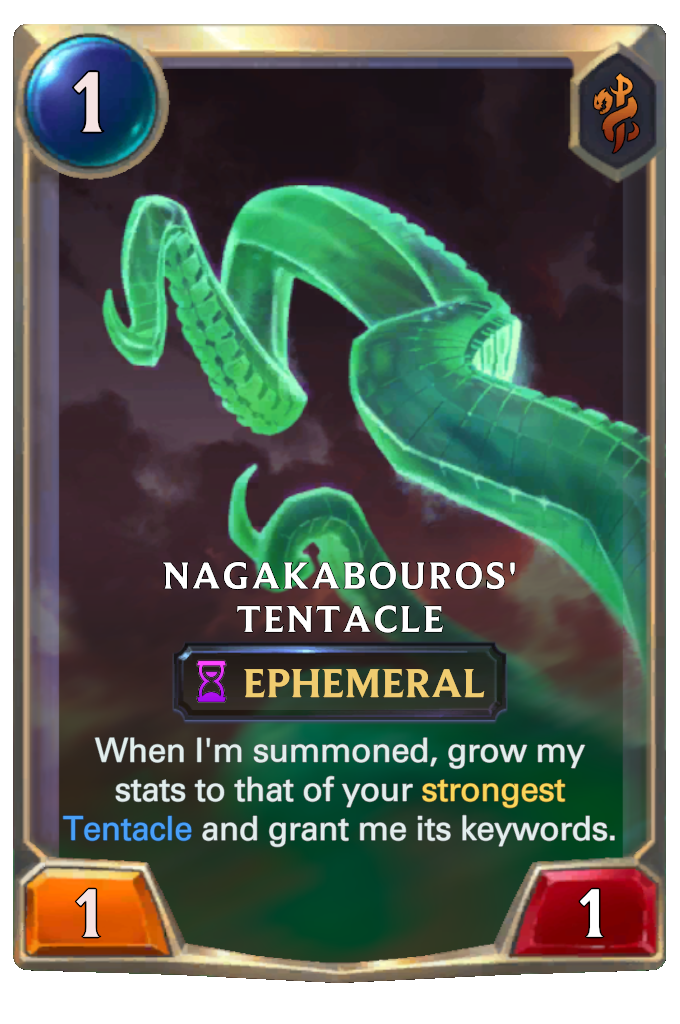 Nagakabouros Tentacle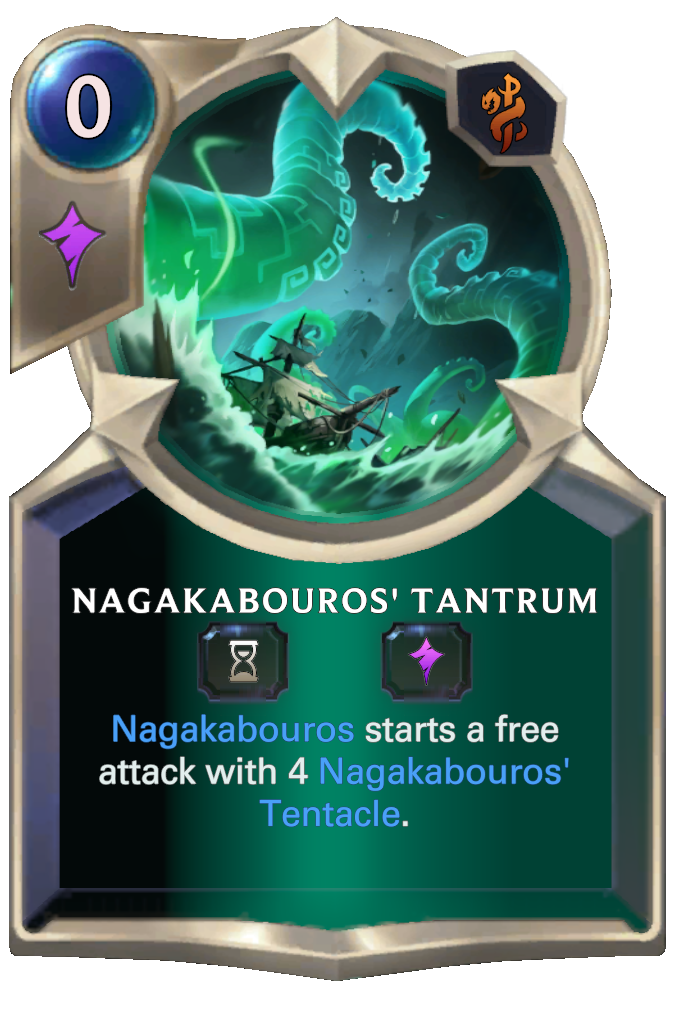 Nagakabouros' Tantrum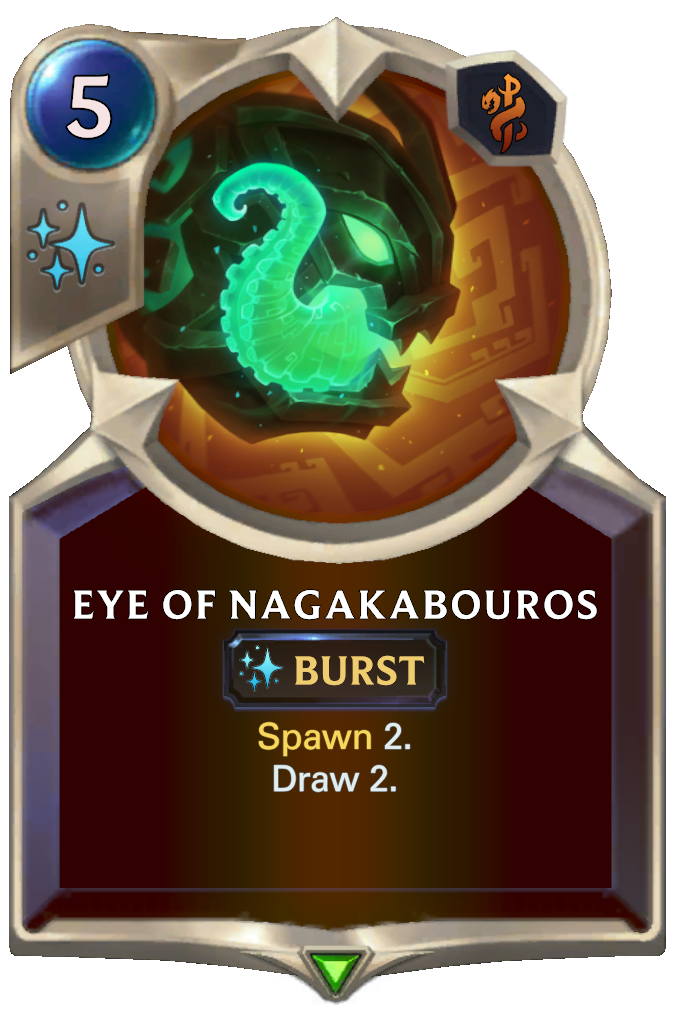 Eye of Nagakabouros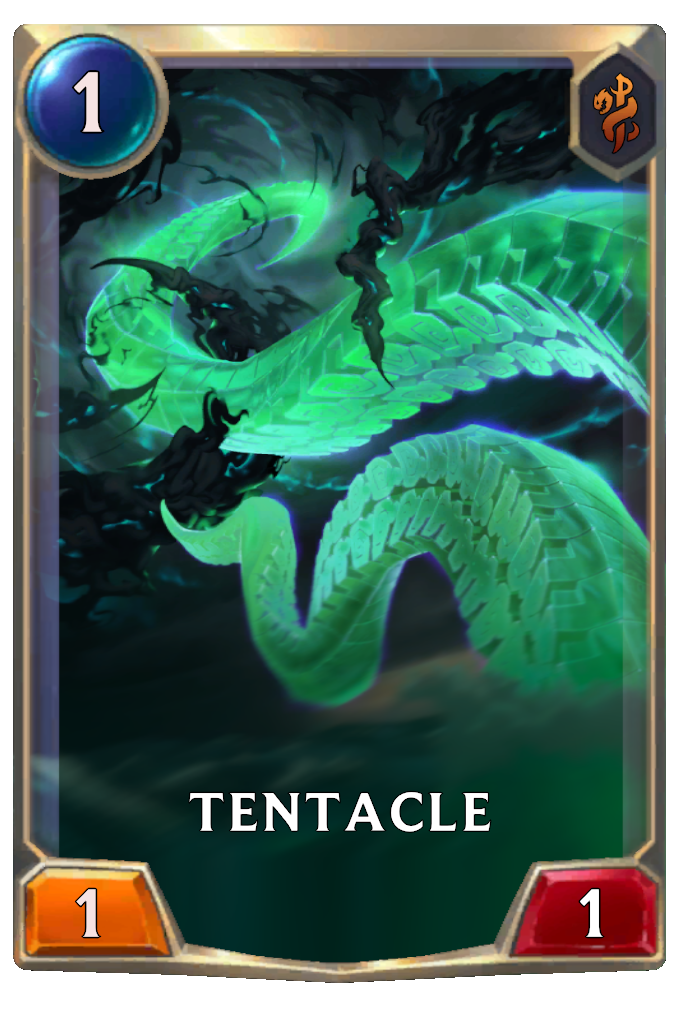 Tentacle
Tentacles are taking over Legends of Runeterra with the Worldwalker expansion reveal of Illaoi today, showcasing Overwhelm and Spawn upon attacking.
Illaoi is the second Legends of Runeterra Worldwalker champion revealed for the upcoming expansion release, providing a Tentacle support package within the Bilgewater region. The four-cost champion uses the new keyword Spawn, which was revealed yesterday, to create and scale the power/toughness of Tentacles on the battlefield. 
This article is developing and will be updated shortly.