VALORANT Patch 6.01 is a small one, but it's one that institutes a number of changes to the game's latest map introduced at the start of Episode Six, Lotus.
Lotus is a breath of fresh air for fans looking for a challenging new map to master, with its three-site layout, rotating doors that close behind you, and a destructible entryway between A Main and the B site. After just a couple of weeks, the new map is now ready for its call-up, with a small but important change.
This update also features a handful of bug fixes and the temporary departure of one of VALORANT's alternate game modes.
Lotus moves to main map rotation, but with key audio change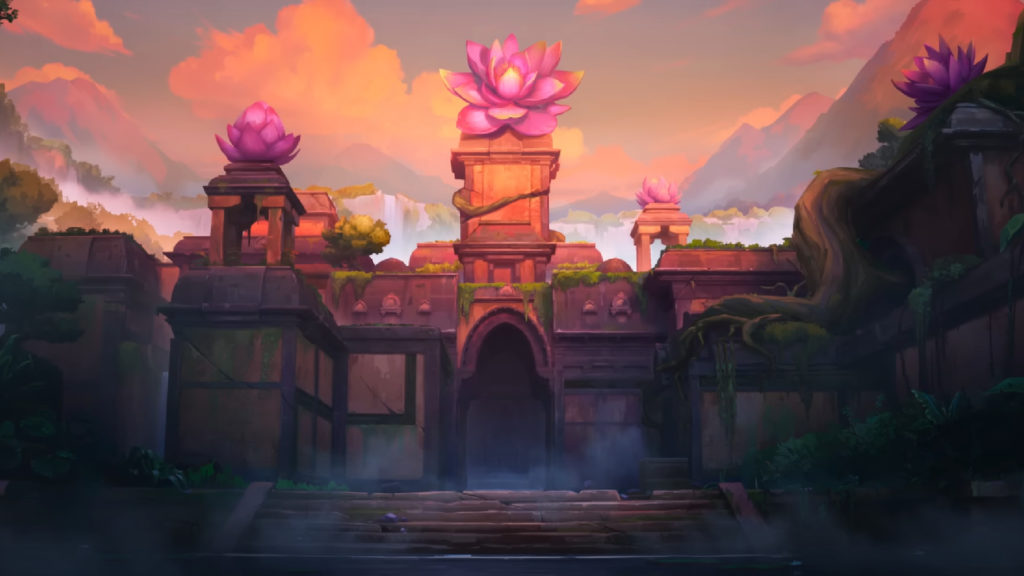 Image via Riot Games
The Lotus-only queue has been removed, and Lotus has now officially been added to the map rotation for both unrated and competitive play. Lotus has been playable solely in the Lotus-only playlist and custom matches up until now.
As the map moves into the official VALORANT map rotation, a small but significant change has been made to one of the map's key features. The volume for the rotating doors has been reduced while rotating. In the patch notes, the developers noted that they are seeking player feedback on this audio change.
A number of key bug fixes have been highlighted:
The boost exploit in the back of B Site has been removed.
You should no longer be able to get yourself stuck in the rotating doors.
Breach now uses both abilities on the rotating doors.
The destructible door now has working vision cones.
The Spike can no longer get lost in the back of A Site.
Fixed a broken Spike plant spot on A Site.
Replication has been temporarily moved
Replication, the best-of-nine match mode where all players on the same team play as the same agent, has been temporarily removed. It is still playable through the custom game lobby for VALORANT fans eager to continue grinding.