After nearly a year since Halo Infinite's second season was released back in May 2022, the title's third seasonEchoes Withinis finally live with the largest drop of content Infinite has had to date.
While the Winter Update released in November alongside Forge served as a good buffer in the midst of such a long content dry spell, players will be more than happy to see a new fully-fledged season finally reach them. Season three of Halo Infinite features three new maps, a new weapon, two new armor cores, and some sizeable additions to both quality-of-life and customization across the board.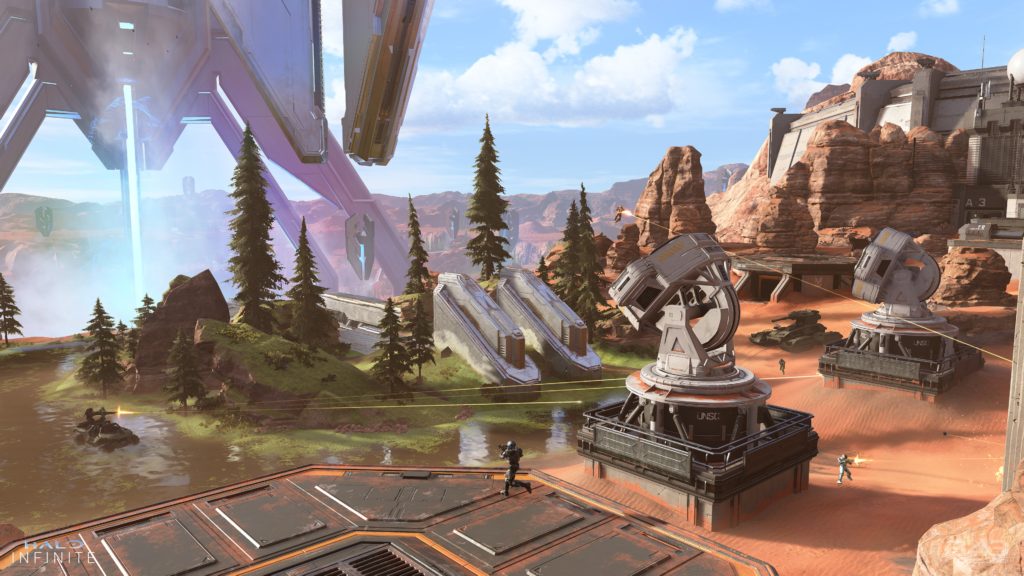 Image via 343 Industries
The three new maps on offer are Oasis, Cliffhanger, and Chasm. Oasis stands tall as the only addition to the Big Team Battle map pool this time around, while Cliffhanger and Chasm serve the more up-close and personal requirements of the Arena playlist. Oasis especially draws inspiration from the popular BTB map Exile from Halo 4, with the map being a key bit of influence according to multiplayer level designer Cliff Schuldt.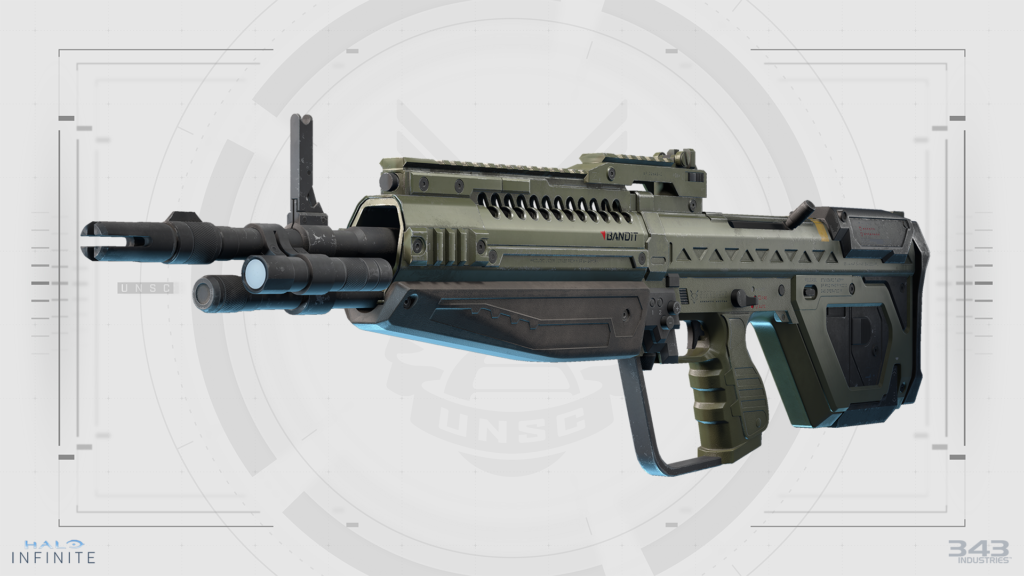 Image via 343 Industries
Another major introduction to what's on offer is a new weapon, the M392 Bandit. While the body of the weapon and its silhouette are eerily reminiscent of the DMR from Halo Reach, its gameplay draws far more inspiration from the Halo 5 Guardians Magnum that was much beloved by the competitive community. Heavy recoil and no bloom with the deadly potential to score a five-shot kill is more than enough to get players excited for this new precision weapon, and it will be interesting to see how it is adopted into the HCS circuit throughout the year.
The second addition to the pool of equipment is the Shroud Screen. This launchable, technological smoke screen can be deployed to entirely obstruct line of sight and motion tracker utility down a lane, making it a powerful tool when placed in the right areas. As the Shroud Screen affects enemies and allies in the same manner, smart positioning and knowledge of game flow are necessary to make this a tactically advantageous piece of equipment, giving it a healthy skill ceiling despite its inherent power.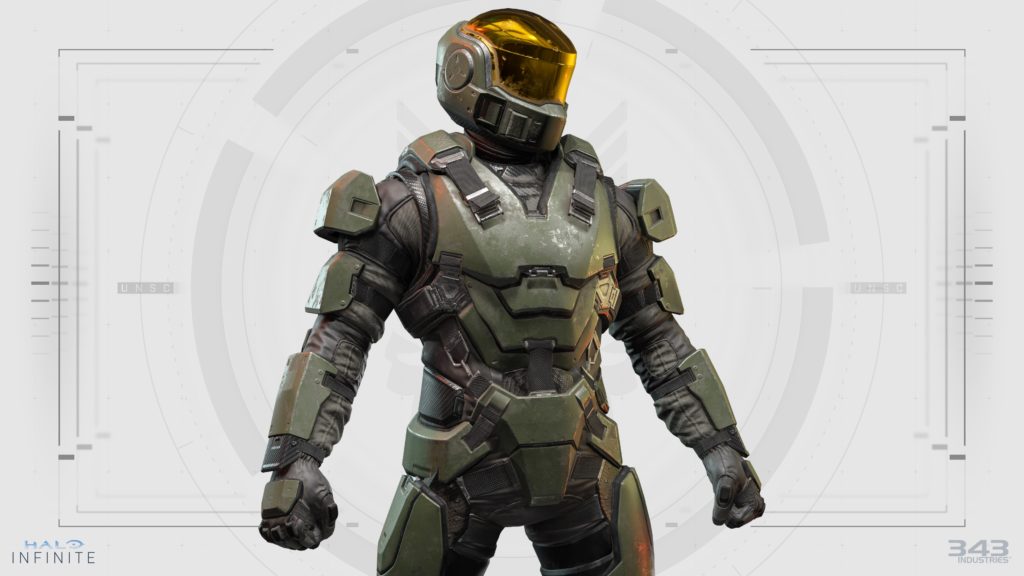 Image via 343 Industries
Season three's battle pass features the new MIRAGE IIC armor core as its key cosmetic offering. This more classical suit of science fiction armor is inspired by the SPI armor worn by older generations of Spartans in the Halo book seriesarmor that has been highly requested in the games for many years. It will also be tied into Echoes Within's two narrative events following Hieu Dinh, where players can earn some extra free customization pieces via 10-tier event passes.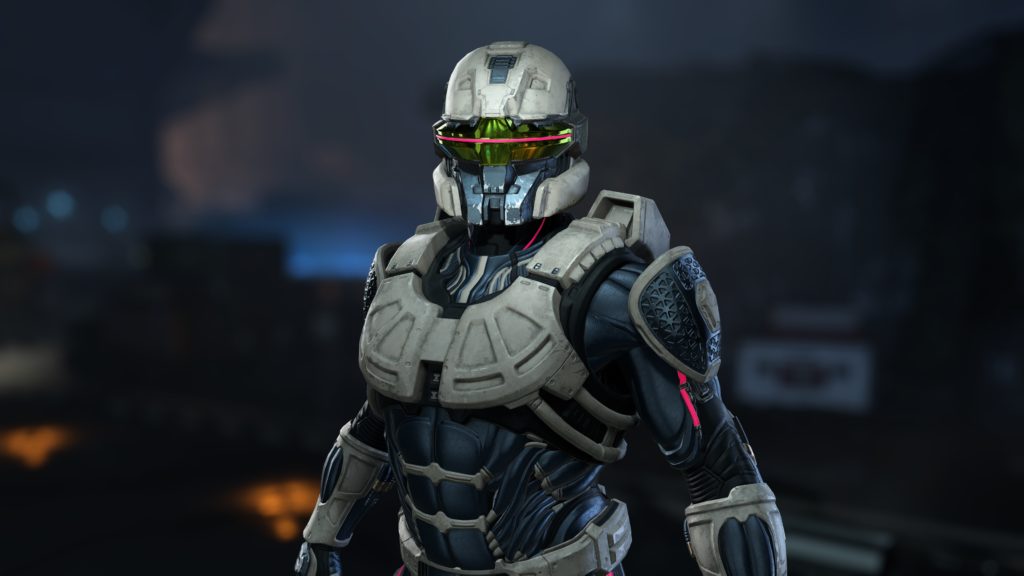 Image via 343 Industries
Echoes Within's customary Fractures event also features a new free armor core in the form of CHIMERA. CHIMERA spawns from an alternate take on the Halo universe "where artificial minds and augmented bodies have become one," according to its description. Compared to the sleek and simplistic design of the MIRAGE IIC core, CHIMERA is more reminiscent of the detail-focused art style seen in Halo 5 Guardians.
Both of these cores will be free to use for all players, but further customization options beyond the narrative events for the MIRAGE IIC armor core will require purchasing the premium battle pass. As with the Fractures events before it, Fracture: FIREWALL will give all players a plethora of free rewards for the CHIMERA core so they can style it to their liking.
When combined with the new Escalation Slayer game mode, more free armor coatings, a new narrative event starring the Lone Wolves and Iratus, as well as improvements to Halo Infinite's networking, season three is shaping up to be something special for the players who have stuck around through 343's early fumbles with the live service pipeline.