Everyone's favorite healing-starved ninja is next in line for a One-Punch Man collaboration skin in Overwatch 2. Genji's new Legendary skin is inspired by the character Genos from the popular anime series.
In an interview with PlayStation Blog, a couple of Blizzard developers detailed the collaboration, which also features themed skins for Doomfist, Soldier: 76, and Kiriko, and explained some of their inspiration behind it.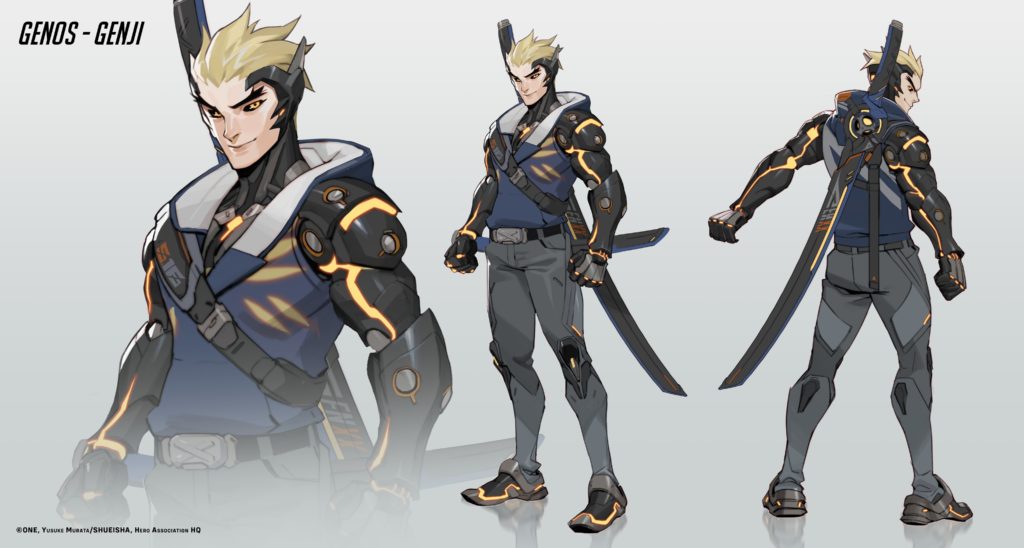 Image via Blizzard Entertainment
"Were obsessed with anime on the Overwatch team," said associate director Aimee Dennett. "Much like our player base, we have fun thinking about crossovers and similarities shared between characters from our favorite shows. Doomfist and Saitama were a very natural fit in our minds, given their abilities. Theyre also both bald. It doesnt hurt that our game director Aaron Keller is also a big One-Punch Man fan."
It seems as though One-Punch Man may be just the beginning of crossover skins in OW2 since Blizzard is excited about the prospects of more in the future. But for now, the spotlight is on OPM and the latest skin in the line.
"Its probably unsurprising that there are a lot of geeks that work on Overwatch 2, and we all have our own personal slices of pop culture that were passionate about," Dennett said. "It was hugely rewarding to see people who have always loved One-Punch Man brainstorm about bringing their favorite anime into the thing they work on every day. Its also very rewarding to see the reactions of players who also happen to love One-Punch Man! It feels like a conversation were having with our players, about how we as a team share the same passions as them."
Related: Kiriko gets a One-Punch Man skin in newest Overwatch 2 collaboration
As for Genji, Blizzard said that the Genos character was a "perfect fit" for the cyborg ninja, and the team is happy with how the new Legendary skin turned out.
"The two characters are essentially cyborgs, and both have very serious and intense attitudes," said art director Dion Rogers. "We wanted to make sure players recognized that our characters are essentially cosplaying the OPM heroes. Genoss spiky blonde hair was an interesting challenge, the closer we matched the style the more we lost Genji in the process. Our concept artists were careful to combine the two heroes main aesthetics without losing either character in the process."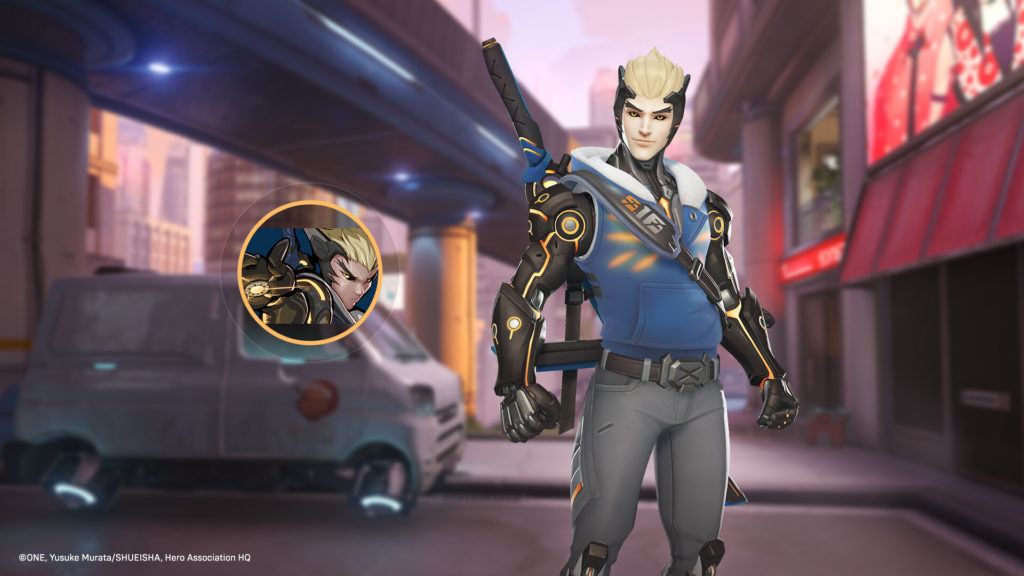 Image via Blizzard Entertainment
Genos Genji will be available in Overwatch 2's in-game shop from March 7 to April 6.