G2 Esports is looking to cement its position in the music industry by releasing its second single, "Detonate," today. By taking a step further into the music industry, G2 consolidates itself as a holistic brand that focuses not only on esports and its competitions.
The organization made its debut in the music industry almost one year ago with the release of the song "Our Way." At the time, the now-former CEO Carlos Rodriguez commented that G2 was setting the stage to elevate its idea of entertainment to beyond just competitive games. One year later, G2 has unveiled the next step in its entertainment business.
But the newly released song is strictly tied to the esport side of the organization nonetheless. G2 managing director Alban Dechelotte described "Detonate" as the esports anthem for the organization coming into 2023. According to Dechelotte, the new track aims to celebrate the people who are behind the brand, from the fans to creators and players.
The song, produced in-house by the organization, presents itself as an energetic statement that further showcases G2's plan to expand within the music industry. While the celebration of the organizations millions of fans worldwide is at the core of the anthems creation, its release is also a way to promote the new jersey that will accompany G2 players in the 2023 competitive season.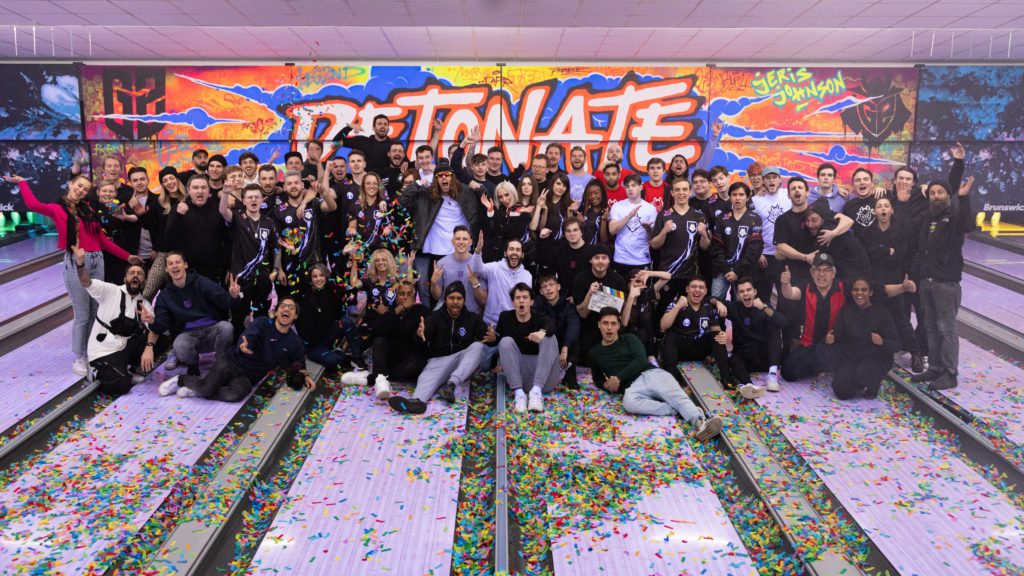 G2 on the set of "Detonate." | Photo via G2 Esports
Featuring the hardcore gamer and metalhead Jeris Johnson together alongside Theresa Jarvis, the vocalist of the rock band Yonaka, "Detonate" is a rock song that can galvanize players coming from all games. The music video showcases various G2 content creators and players, like VALORANT player Michaela "mimi" Lintrup and League of Legends AD carry Steven "Hans Sama" Liv, rocking the brands new team jersey.
G2s first single has reached over one million listeners on Spotify as of January 2023 and its YouTube music video has gained over 3.6 million views. The esports organization strengthened its position in the entertainment business with "Detonate," but many fans will be eager to see if this second step into the music industry will also be a success or if the first single was a one-off.