The current League of Legends competitive cycle hasn't even finished yet, but LEC fans can already look forward to the next split thanks to the new format that the league adopted this year.
Teams and supporters alike must start preparing for the 2023 Spring Split, which is set to begin next month. The league has revealed the schedule for its first week, and it features three days of intense action on Summoner's Rift between the best teams in the region.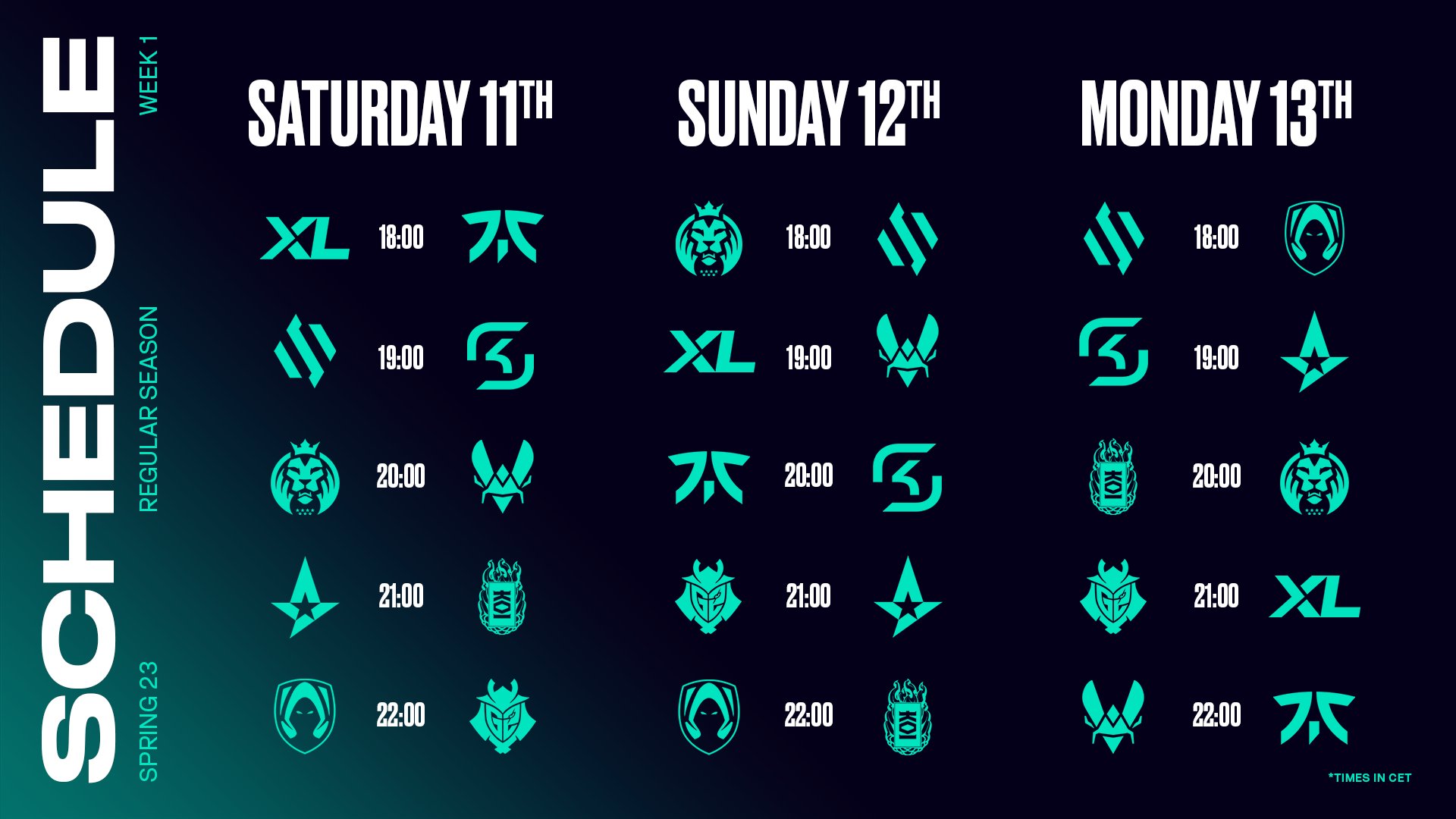 Image via Riot Games
There are some teams looking for redemption after a disappointing start to the year, while other teams are looking to build on the successes they've found over the course of the last two months. But unlike previous years, everyone gets a clean slate to build their case for a championship-winning run.
One important matchup that many fans will be tuning in for will include the debut of Fnatic's new-look roster, which comes after an abysmal regular season performance through the Winter Split. The perennial LEC champions have always been top-tier contenders, but after suffering their worst placement in the organization's history, a big shakeup seems imminent.
Related: Caedrel thinks a Rekkles role swap could help Fnatic get to the bottom of LEC issues
Many fans have pointed out that the new season will actually be kicking off with a matchup between the two worst-performing teams of the year so far, with Fnatic taking on Excel Esports on Saturday, March 11. Both teams are in dire need of a good start to the split, especially after falling short of expectations in the season prior.
You can catch all the action when the 2023 LEC Spring Split begins on Saturday, March 11.