A total of 128 Teamfight Tactics players from over 25 countries in the EMEA region competed for qualifier points and a direct invite to the Rising Legends Set Eight Finals.
The first EMEA Golden Spatula Cup of TFT Set Eight took place from Feb. 3 to 5, showcasing gameplay on the 13.1 C-patch. Players from over 25 countries earned an invite to the first GSC through either regional competitions, ladder snapshots, or from the Open Qualifier. The regional competitions are new for TFT Set Eight, making up 52 of the total 128 players at GSC1.
Dach: Seven
France: Seven
Easter Europe: Seven
Poland: Six
Turkey: Six
Spain: Four
Northern Europe: Four
MENA: Three
Italy: Three
Rest of EMEA: Five
The remaining players qualified through the Rising Legends Open Qualifier (32 slots) and from ladder snapshots (44 slots). Both the three GSC tournaments and Ranked ladder scores determine the 32 players who will battle it out for Worlds spots at the Rising Legends Finals. And unlike the previous TFT season, no points are getting reset in between the Mid-Set patch for Set Eight.
Feb. 3 EMEA GSC1 standings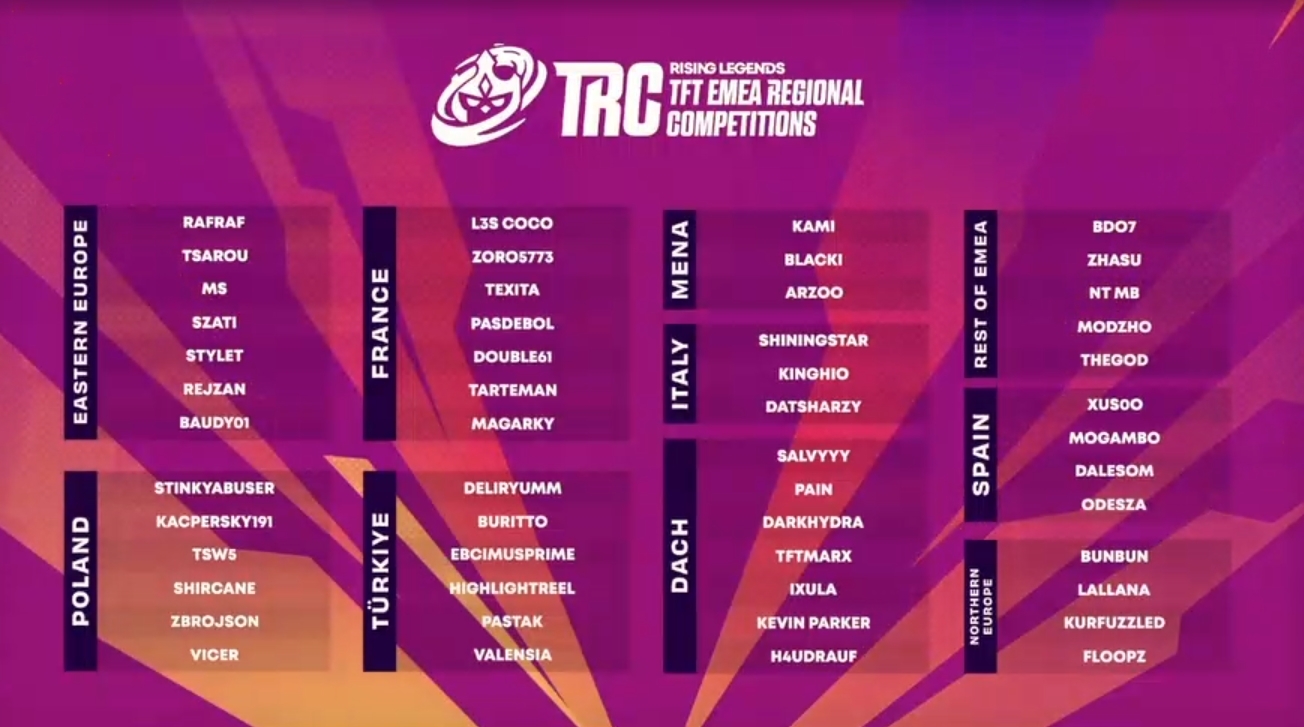 52 players from Regional tournaments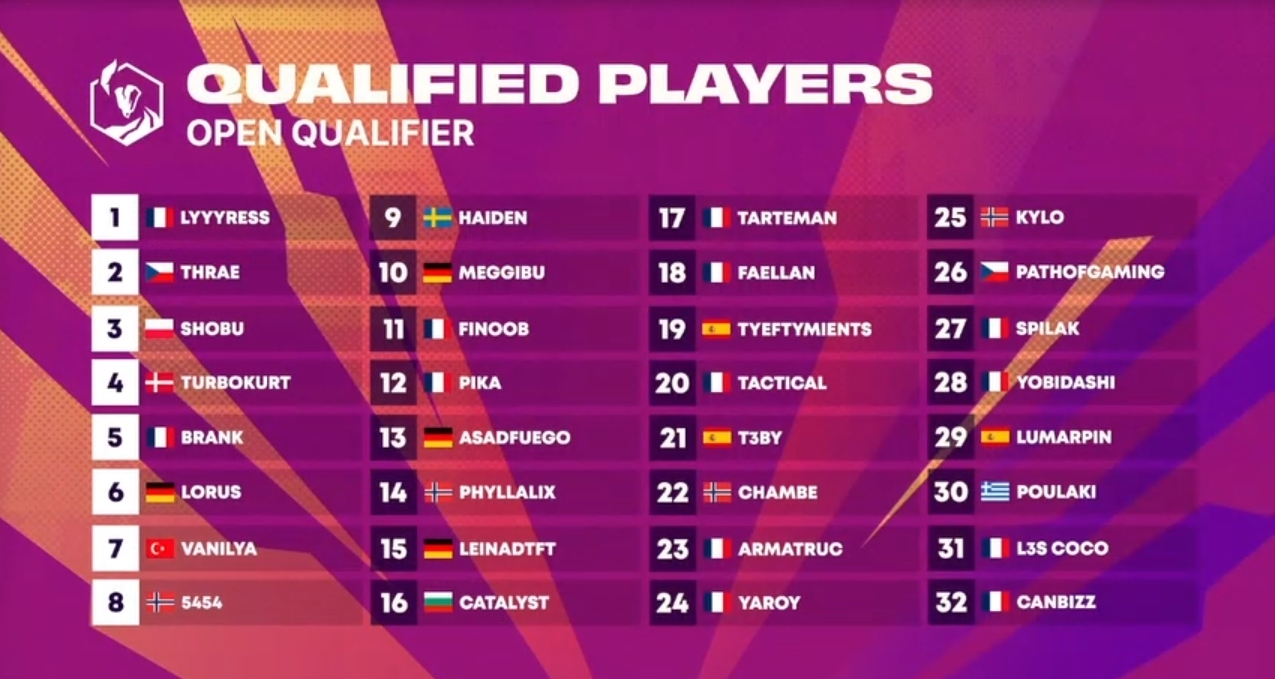 32 from GSC1 Open Qualifier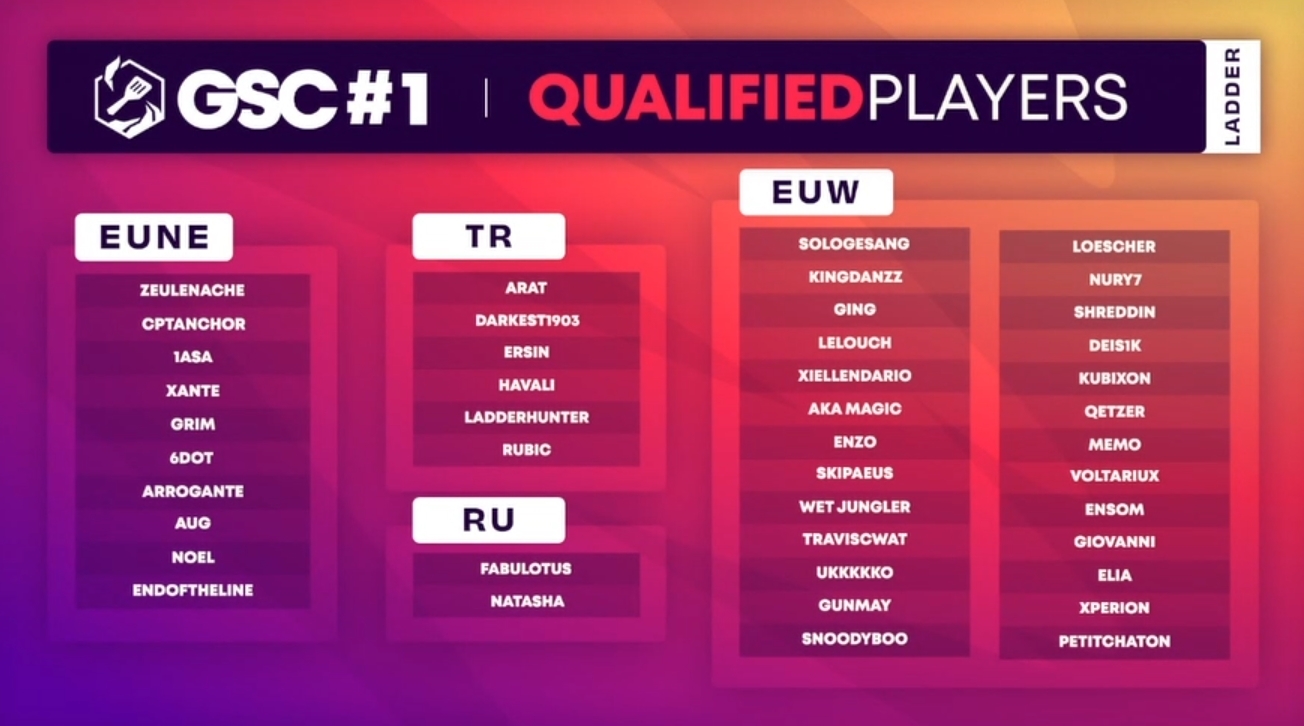 44 players from ladder snapshots
Out of the 128 players that started on day one of the Golden Spatula Cup, only 64 advanced to the second day of competition. Lobbies were reseeded every round after the first two games and points earned from the first day carried over into day two.
Following two of six total games played, only Deliryumm and Qetzer had back-to-back first-place finishes.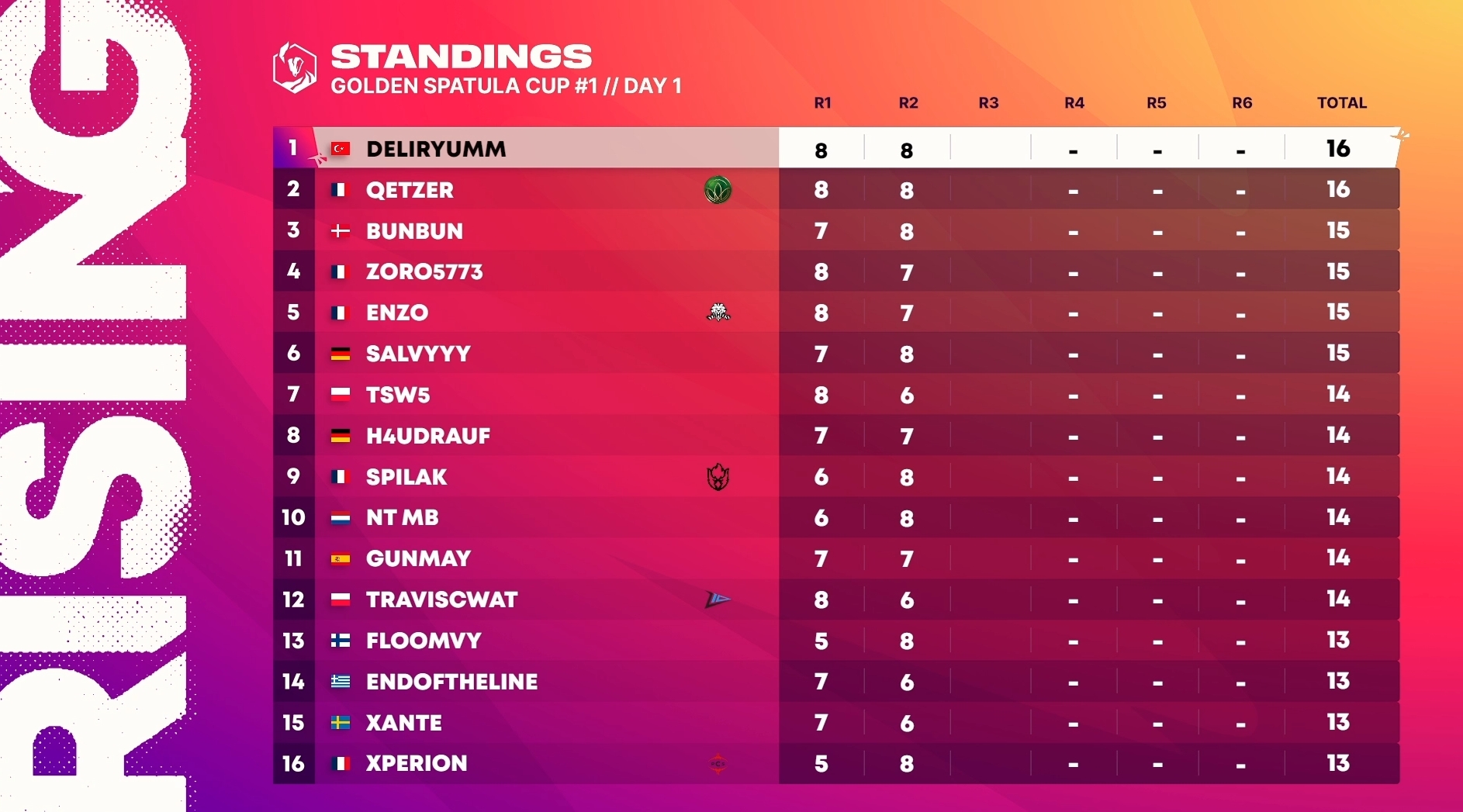 Top 32 game 2 standings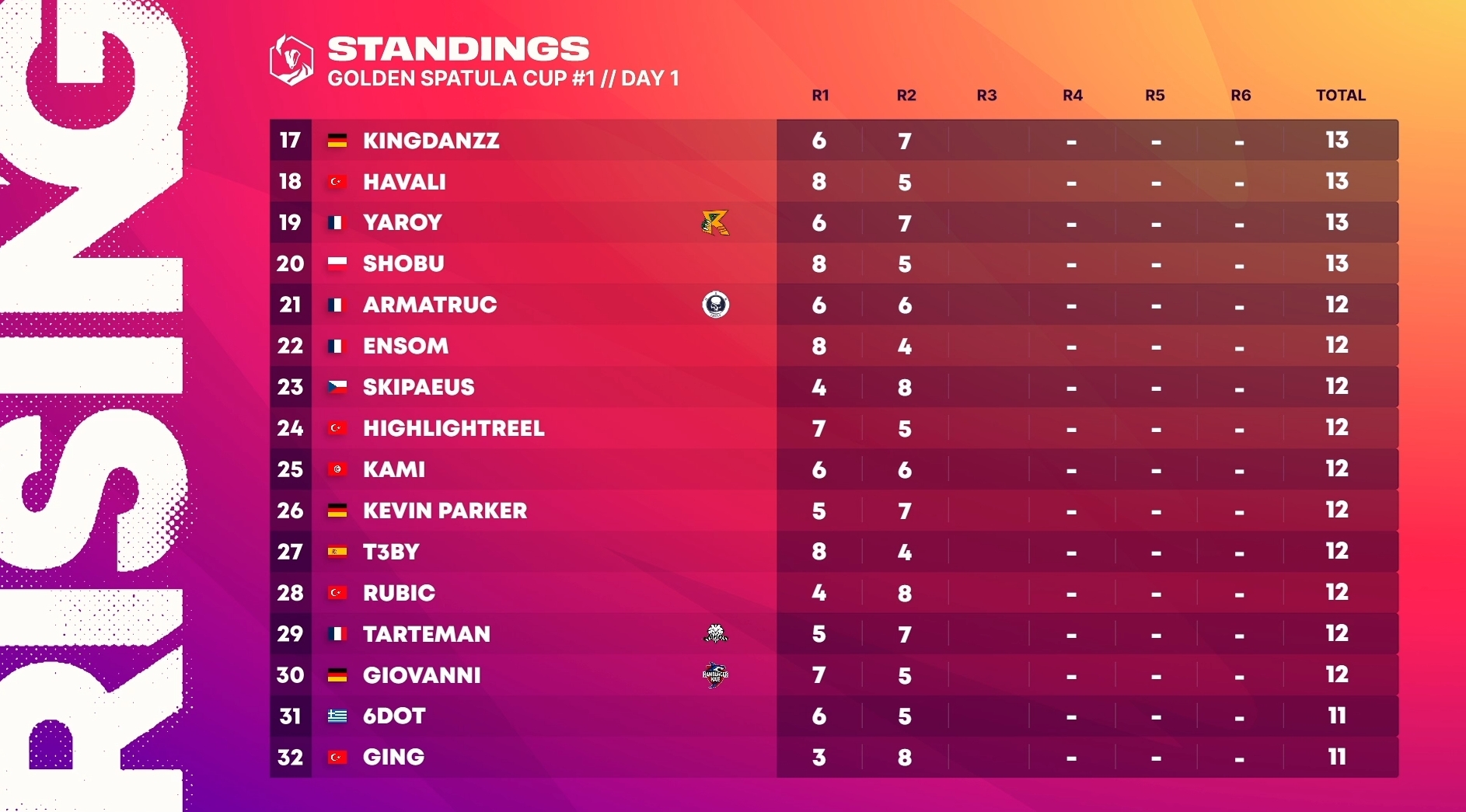 Top 32 game 2 standings
Scores and standings for the TFT Set Eight EMEA Golden Spatula Cup will get updated following games played each day.