On Friday, Feb. 10, Kacper "Inspired" Słoma sauntered into the interview room at the Riot Games Arena in Santa Monica, California in high spirits. Evil Geniuses had just taken down Cloud9one of the few teams above them in the 2023 LCS Spring Splitand the win was just the most recent example of Inspireds consistent excellence since being signed by EG ahead of the 2022 season.
Inspired established himself as the best jungler in North America last year, and when reflecting on his 2023 performance thus far, he was understandably confident after yet another strong performance in an EG jersey. But when it comes to the current state of his role, Inspireds having trouble evaluating if hes maintaining his reputation as the best jungler in North America.
Honestly, I think it's really hard to judge who is a good jungler and who is not," Inspired told Dot Esports. "I think jungle doesn't really matter.
The jungler mattered to EG, who locked him up quickly before the 2022 season in an effort to secure its first LCS title as an organization. And Inspired brought the org the success it desired. Inspired was vital in EGs championship run in the 2022 LCS Spring Split playoffs, but he did so much more than that. He followed up on his individual success from the previous year by being named the MVP of the 2022 LCS Summer Split and leading EG to its first World Championship appearance amidst a sudden roster swap down the stretch.
Throughout the Summer Split, EG looked poised to properly defend their title, taking the top seed heading into the LCS Championship. But EG barely qualified for Worlds by the skin of their teeth, beating out Team Liquid 3-2 for the final qualifying seed at the end of a loser-side bracket run due in large part to consistent excellence from Inspired and clutch performances from rookie mid laner Joseph Joon jojopyun Pyun.
I won a title in my first split, so I was happy about it, but honestly, going into the Summer Split, I kind of expected us to win again, as well, Inspired said. In our playoffs series against Team Liquid, before we made it to the top three, I was really scared. I felt that our whole good year would finish in a disaster and we would not make it to Worlds. However, we managed to beat Team Liquid, and after that, I felt OK.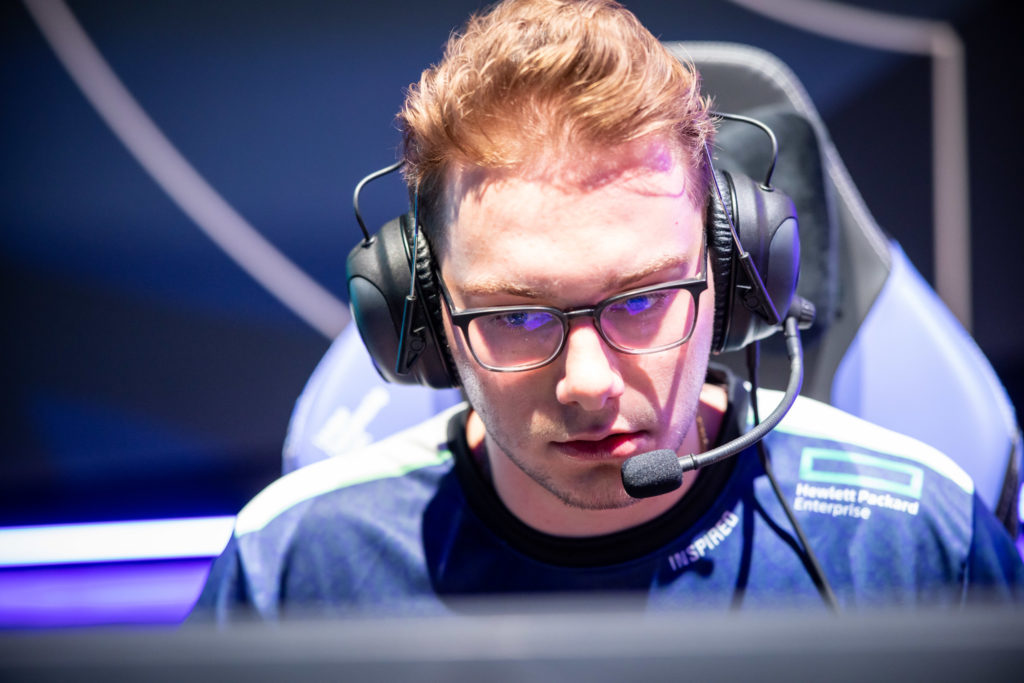 Photo by Colin Young-Wolff via Riot Games
Inspired came into the 2023 season hungry to prove himself further after EG fell short of defending their LCS title last summer, and its safe to say hes done his job thus far. Halfway through the 2023 LCS Spring Split, EG are in a tie for second place with C9 at a record of 7-2just one game behind the league-leading FlyQuest. Inspired leads all LCS junglers in least deaths, most assists, KDA ratio, and is tied for the highest first blood percentage with FlyQuest jungler Mingyi Spica Lu, according to League stats site Oracles Elixir.
Despite his continued success, Inspired is unhappy with the state of the role and what he can accomplish in the context of his teams victories.
"I think that right now, the worst thing about jungle is that you can do whatever you want, Inspired said. You honestly don't need to even care about farming anymore. You can just run around the map, do stupid things, and you can't really get punished for them because you will get catch-up XP.
"In today's game on Maokai, I think I just started by doing Red Buff, Raptors, and then went straight to bot lane. If I did this in previous metas, I think any jungler would just invade my top side and I would not be able to play for the rest of the game, but now, you can do whatever you want and not get punished.
Hopefully for Inspired, the changes coming to League of Legends in Patch 13.4 will suit what he wants out of his role a little better than the current meta. In the meantime, however, the jungler can take solace in the seamless nature of the integration of his new teammates. 
Top laner Kim Ssumday Chan-ho and ADC Victor FBI Huang joined EG in the offseason from 100 Thieves, and while EGs mid-game has been shaky, both new members have mostly had strong individual performances as the team retools its identity and communication throughout the Spring Split.
Honestly, I kind of expected to match well with them because they are experienced players. It's not like we are bringing in a rookie player who doesn't know what he's doing in the game, so I kind of knew how FBI and Ssumday would play, Inspired said. I think they've always shown they are very good players in NA. They were in the finals last year twice, so it's been kind of easy, as I said. I think it's going even better on stage than in scrims."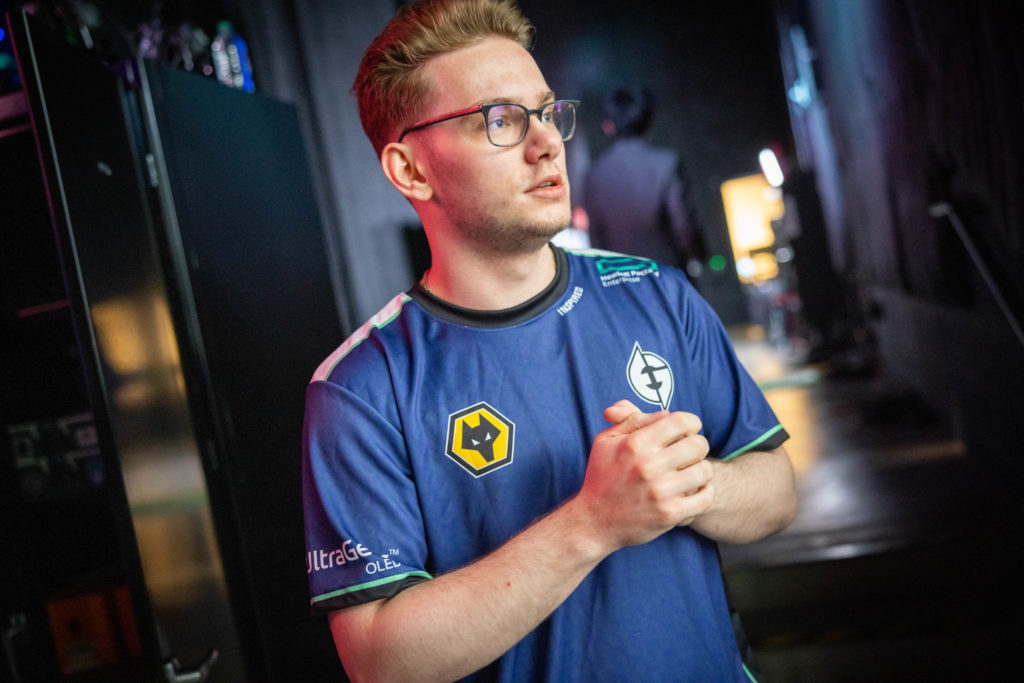 Photo by Colin Young-Wolff via Riot Games
Ssumday shares a lot of similarities with Jeong Impact Eon-Young, who started for EG in the top lane for the past two seasons: Theyre both veteran South Korean top laners with a long history of success and over a half-decade of competitive experience in North America alone. While thats made joining a new team for the first time in five years easier for Ssumday in many ways, his self-admitted introvertedness makes him a much different communicator than Impact was in the context of EGs functionality as a team. In addition, FBI is looking for a bounce-back year individually and is playing with a new support for the first time in over three years.
"In the beginning of scrimming, I think we were kind of having some problems, Inspired admitted. We were kind of inting a bit, especially in the bot lane, but I think FBI is now showing why he is always high up in the standings. I just think he plays way better on stage. It's going well so far.
In the upcoming fifth week of the 2023 LCS Spring Split, EG have the easiest part of their schedule in back-to-back matches against the winless, 10th-place Dignitas and ninth-place Immortals Progressive. A 2-0 week five is a must if EG want to get even with FlyQuest atop the standings before the teams face off on March 3.