For the first time in 2023, Dignitas has won a game on the LCS stage. With tonights massive upset over second-place Evil Geniuses, Dignitas is finally on the board. Still, they made it interesting, throwing an 8,000 gold lead in a matter of minutes before finally hitting EGs Nexus and getting themselves on the board. 
While holding an 8,000 gold lead at the 30-minute mark of tonights game, Dignitas made an attempt to close things out, only to be snuffed out in a Nexus defense by EG, who made the most of their hold by claiming an Elder Dragon and Baron buff together.
DIG's hopes of a victory were back on the ropes, but a five-man Emperors Divide from Jensens Azir quite literally closed the gates for EG, securing a lengthy, up-and-down, near-heartbreaker of a win for DIG. 
I think we had the game pretty much won at their Nexus, and then I kind of just died for no reason, Jensen said in a post-game interview on the LCS broadcast. So then I thought, I have to bring the game back, so I guess thats what happened.
A major factor in tonights win was Dignitas ability to prioritize objectives better than they have been all season. Until they gave up the two biggest objectives on Summoners Rift in the late-game, Dignitas were doing everything in their power to keep EG from accruing passive strength through dragon buffs.
Against EG, Dignitas took four dragons, which is nearly as many dragons as they had all split coming into tonight (six). Additionally, they finally nabbed their first Baron of the season.
Tonights win also marked the 2023 debut of AD carry Tomo, who posted a clean 6/1/5 scoreline in his first appearance.
After tonights win, Dignitas sit with a record of 1-9. They are the final major region League team to win a match this season, and after losing all nine games of the first round robin of the LCS 2023 Spring Split, Dignitas will now need to win all of their remaining matches to finish the split with an even record.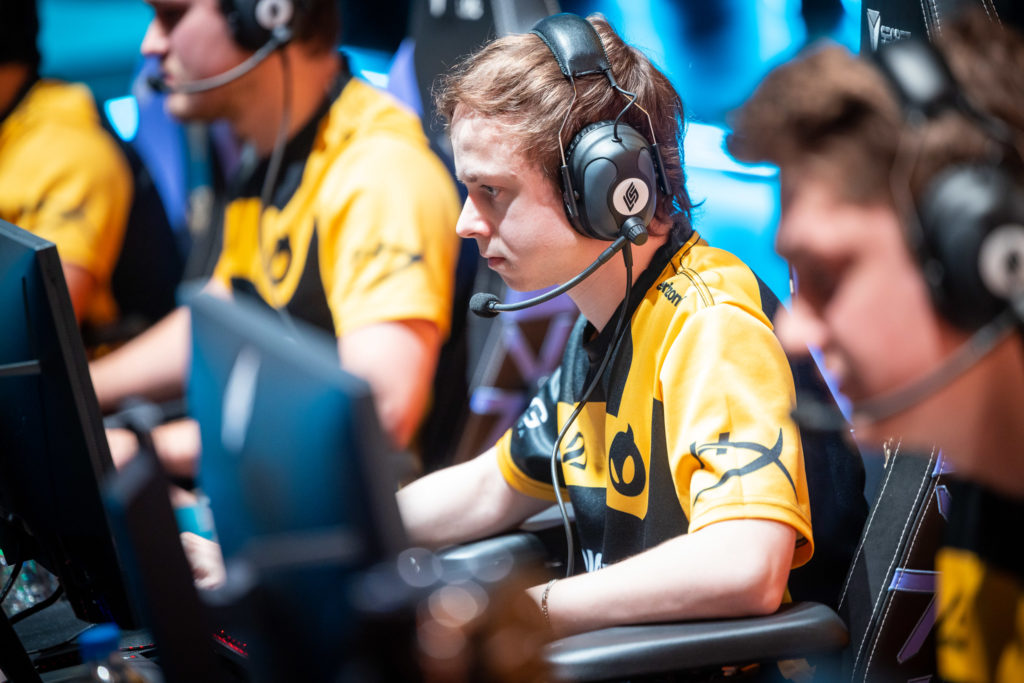 Photo by Colin Young-Wolff via Riot Games
Dignitas also avoided a bit of dubious history tonight too. Had they lost, they would have been the first team in LCS history to ever open a split with a record of 0-10. While double-digit losing streaks have happened mid-split, no team has ever started a North American split with 10 straight losses. That statement remains true after tonight now Dignitas has found their first win. The only other team in LCS history to kick off a split with nine consecutive losses was Team Dragon Knights in the 2015 Summer Split.
Honestly the whole atmosphere of the team has been pretty good, weve been doing pretty well in practices all week, Jensen said on the LCS broadcast.
I think the atmosphere is good, but the reality of the situation is that we might be screwed when it comes to playoffs unless we win every game moving forward. So its a bit sad, but were having fun and were doing what we can to not just play good League of Legends now, but also for Summer Split. 
Dignitas will look to keep their winning ways going tomorrow against first-place FlyQuest, who hold an inverse record of 9-1 in the first split of the 2023 LCS season.