Its been a historically rough start to the 2023 League of Legends season for Dignitas. The team has yet to win an LCS game through the first three weeks of the year after an offseason that appeared to flip them into a would-be playoff contender. A full month has passed, though, and Dignitas are still the only major region League team to not win a game.
And while critics can point fingers at any one player as much as they want, Dignitas rough start is the result of a team effort. Statistically speaking, Dignitas rank dead last in 12 different team-oriented statistics going into the fourth week of the LCS, according to League stats site Oracles Elixir.
From their lack of kill production to their inability to control neutral objectives, here are the 12 stats in which Dignitas rank last in the LCS ahead of week fouras well as how they might be able to turn things around.
Dignitas poor start, by the numbers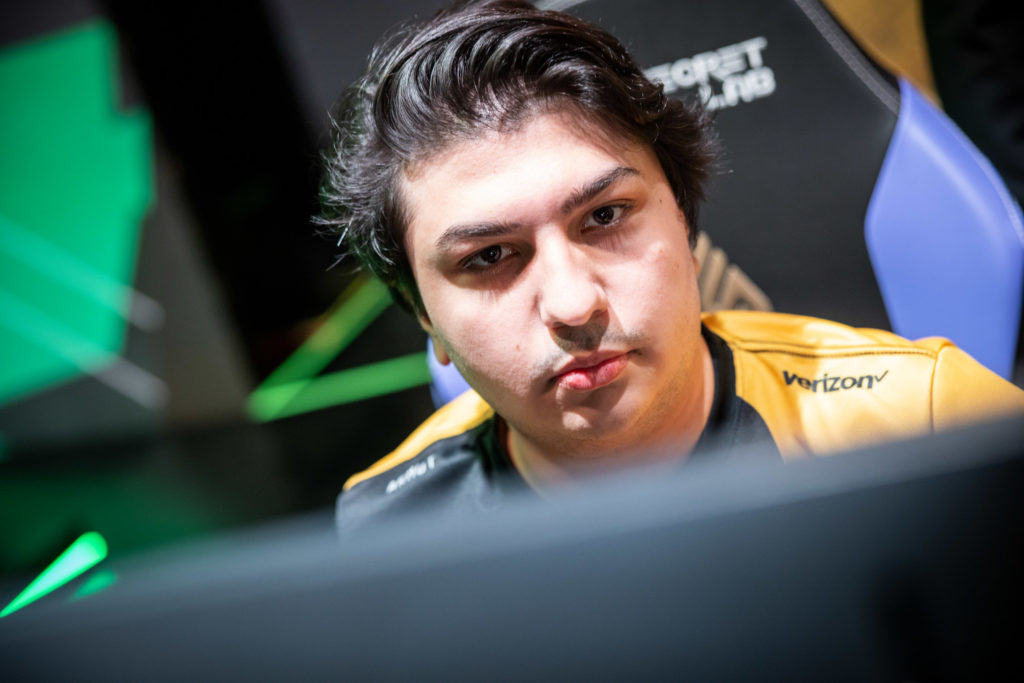 Photo by Colin Young-Wolff via Riot Games
Dignitas have not gotten off on the right foot this year. With poor statistical showings in essentially every facet of the game, the team has been outplayed in all six of their contests. Heres every stat in which they sit firmly at the bottom of the LCS leaderboard through six games (one-third of the split).
Kills (27)
Team KD ratio (0.31)
Gold percent rating (-2.26 percent)
Difference in gold spent (-14.3 percent)
Gold difference at 15 (-3,251)
First tower rate (17 percent, tied)
First dragon rate (17 percent)
Dragon control rate (20 percent)
Baron control rate (Zero percent)
Lane control rate (48.7 percent)
Jungle control rate (41.3 percent)
Wards placed per minute (2.74)
With 27 total kills on the year, Dignitas are averaging just 4.5 kills per game. For reference, FlyQuest, who have 98 kills through their first six games, are averaging 16.3 kills per game. That low kill total has given Dignitas a 0.31 KD rating across its roster. Still, Dignitas does not lead the league in deaths. That honor belongs to CLG, who have 97.
Those low kill totals could be the result of Dignitas getting totally outclassed during the early game, especially when it comes to farming. The team ranks last in the percentage of total minions slain in lanes, as well as the percentage of total camps cleared in the jungle. The only player on Dignitas averaging a positive personal gold difference at 10 minutes this split is top laner Armut, who averages a lead of 41 gold at 10, according to Oracles Elixir.
Related: We are playing like s**t: Jensen weighs in on Dignitas disastrous start to LCS split
Dignitas are averaging a dragon control rate of 20 percent, meaning theyve only taken one out of every five dragons that spawn. On the year, Dignitas have gotten five total dragons, with three of them coming in one game against Immortals. Dignitas are the only major region team in the world to not take a Baron, either. Six Barons have been killed in Dignitas six games, with one apiece going to each of their opponents.
Can Dignitas turn around their misfortune?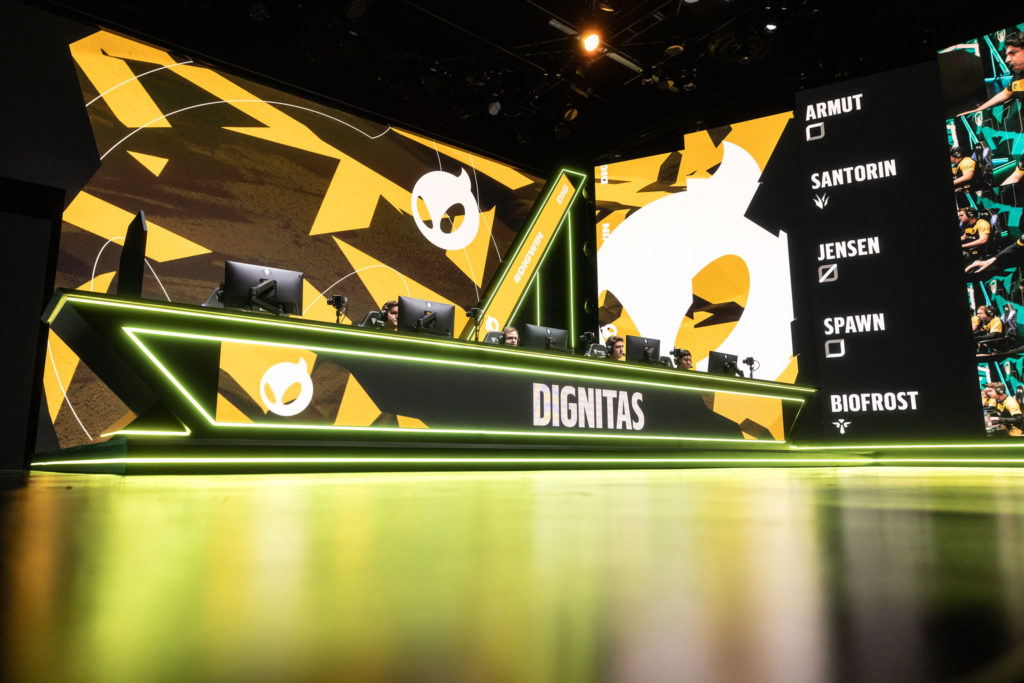 Photo by Robert Paul via Riot Games
Dignitas have a bit of good news coming their way this week since the team will finally be able to play with its full starting roster starting today. Dignitas top-line support IgNar was prevented from playing with the team due to visa complications. Although the teams substitute support, Biofrost, wasnt necessarily a glaring issue in terms of the teams lack of success, Dignitas should get a boost of some kind with their full intended five on the Rift.
Another piece of good news for Dignitas comes in the form of their scheduling. After todays game against Cloud9, Dignitas will finish the first round robin of the LCS Spring Split with games against Golden Guardians and TSMtwo teams who have errantly dropped games throughout the first half of the split.
Dignitas will face off against C9 for their first game of week four at approximately 7pm CT today.