HellRaisers made a shocking move by dismissing Nikita "Daxak" Kuzmin just days before the Dota 2 Lima Major in early February. Despite playing a vital role within HellRaisers and helping them qualify for the Major, Daxak found himself on the cold streets of free agency, leading to a series of outbursts and airing of disagreements with other team members, like Aleksandr "Nofear" Churochkin and Alexey "Solo" Berezin.
In an interview with escorenews, Daxak shared the final details of his departure from the team and the difference in their Dota 2 philosophy, which he claimed contributed to a toxic team environment.
Daxak moved to HellRaisers from BetBoom Team, where he constantly argued with Akbar "SoNNeikO" Butaev, the captain. Upon joining his new team, Daxak said he was quite clear with the pros and cons he was bringing to the table while also laying down some ground rules.
As the new HellRaisers roster started practicing, Daxak began noticing the shortcomings of the teams coach Nofear, who was taking on coaching for the first time in his professional Dota 2 career. Daxak believed Nofear was unprepared too often, which also increased his responsibilities. Though Daxak was willing to put in the work and give Nofear a chance to grow as a coach, how Nofear handled criticism pushed Daxak over the edge.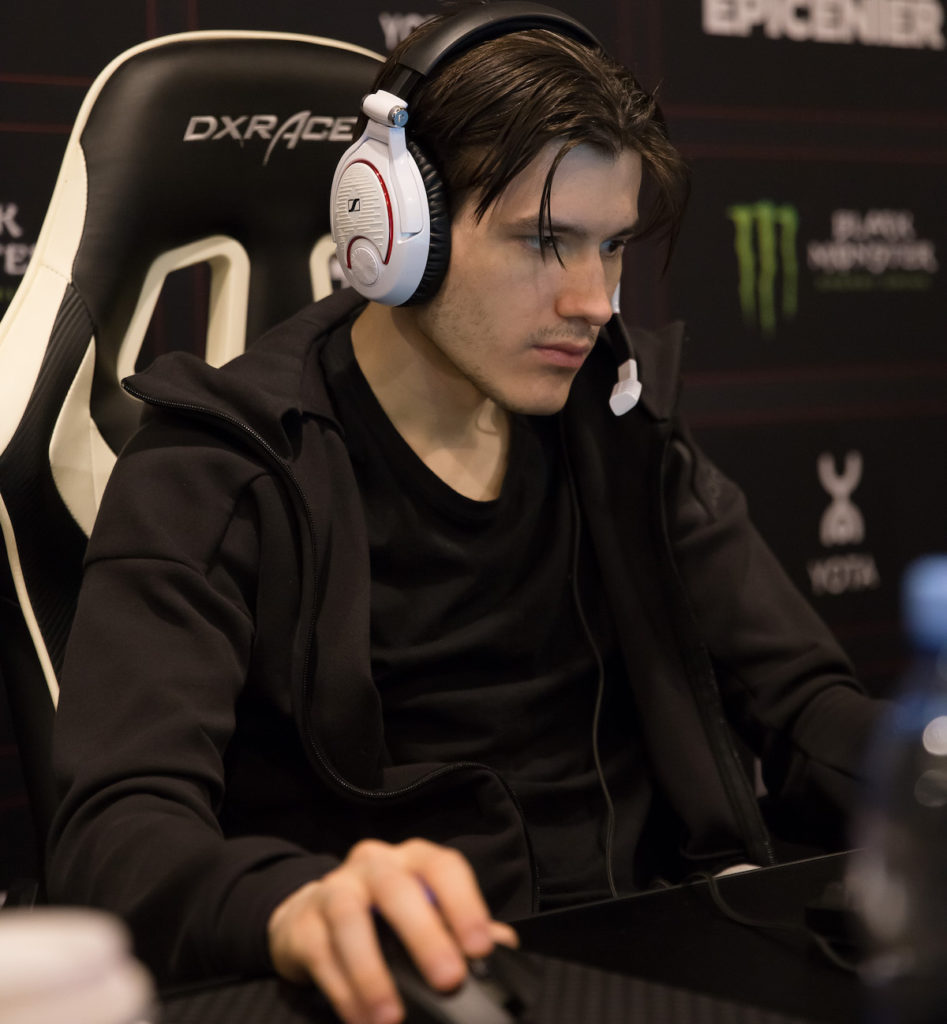 Screengrab via
EPICENTER
On multiple occasions, Nofear would apparently agree with Daxak and take note of his advice, only to repeat the same mistakes. Despite the challenges faced, Daxak also felt that Nofear improved as a Dota 2 coach during their brief time working together.
Daxak was also surprised by team captain Solo's carefree attitude as the HellRaisers' veteran. According to Daxak, Solo didnt take the time to help out the team's young players, which became another job that Daxak took over. When this was combined with Solos unwillingness to study replays, his form also declined throughout the DPC season.
HellRaisers still qualified for the first major Dota 2 event of the year amidst all the chemistry issues. Shortly after the team was in the clear, Daxak decided to lay out all the issues, but he was met with five other members who weren't on the same page as him. At the end of it all, the team believed removing Daxak would be the better choice.
When Daxak confronted HellRaisers with an ultimatum, the team chose to proceed with Nofear and Solo but still offered to play the Lima Major with Daxak. Though Daxak agreed, HellRaisers backed off from this proposition, according to the carry player.
In addition to shedding light on what happened within the team, Daxak added that his communication skills may have contributed to his fallout with the squad. HellRaisers contacted escorenews after the interview was published and said that it was actively preparing for the Lima Major without Daxak.