If you're having problems trying to play Apex Legends' new Spellbound collection event today, you are not alone.
Respawn Entertainment confirmed that the game is having server connection issues just hours after the new event went live, featuring a slew of new cosmetics and an all-new Heirloom weapon for Seer.
"We're aware some players are having issues connecting to the @PlayApex servers right now when in/returning to the lobby," Respawn said on Twitter. "We're working on a fix and will reply to this tweet with updates as we have them. Thanks for your patience while we sort this out."
Success may vary for players currently trying to get into some matches of battle royale or the returning limited-time mode Control, but many are being met with a "code:net" error that directs them to the EA support website.
For now, it just seems like the servers are experiencing some connectivity issues likely due to an influx of players attempting to hop on the game and earn some of the sweet news skins in the collection event.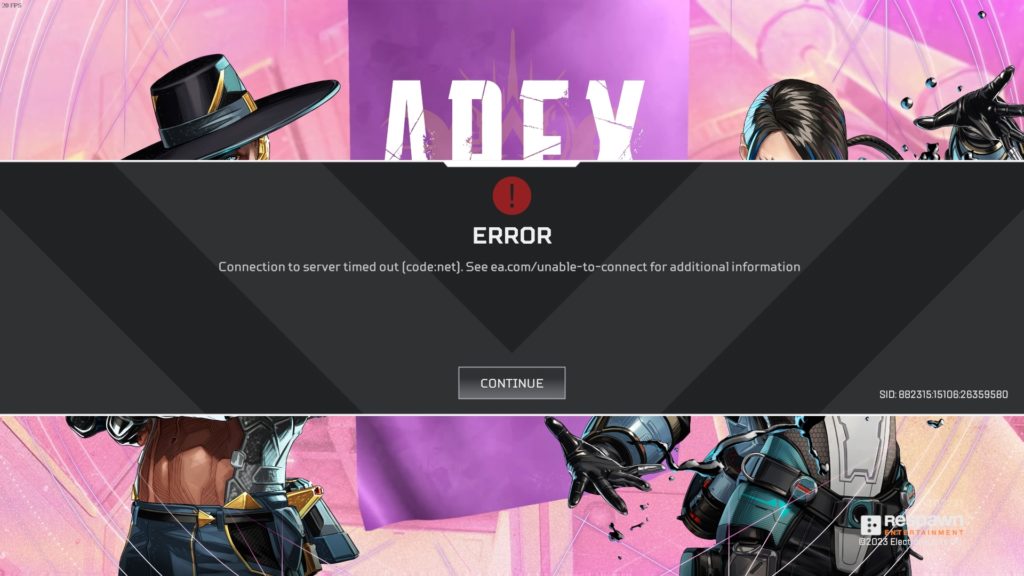 Screengrab via Respawn Entertainment
Apex's Spellbound collection event runs from now until Jan. 24, so players have ample time to try and earn all of the rewards the game has to offer before they're gone.