The first half of the VCT LOCK//IN is complete, as the Alpha bracket concluded with two consensus contender picks in LOUD and DRX advancing to the semifinal of the first big international tournament of the VALORANT partnership era.
The single-elimination bracket brutally kicks teams to the curb after a loss, which sadly means that some players only get a small amount of time on stage. But a handful of players have already made the most of their time on stage, enough so to earn unique distinction before the next half of the tournament, the Omega bracket, begins.
Here are some of the best VALORANT players that competed in the Alpha bracket portion of the VCT LOCK//IN tournament.
Best VALORANT players in VCT LOCK//IN so far
The Controller: MaKo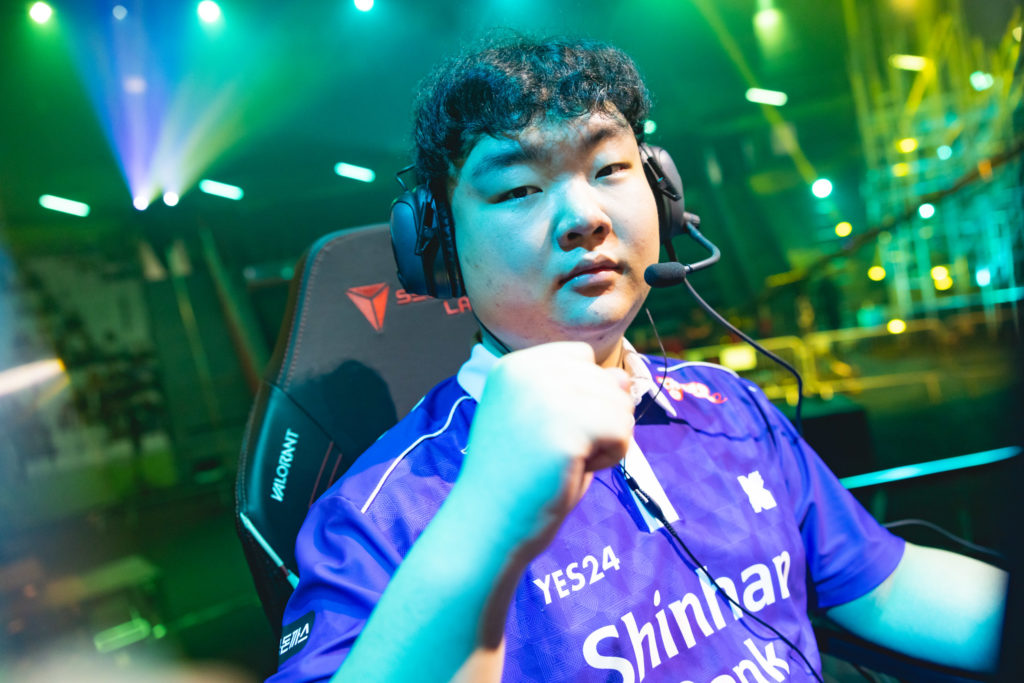 Photo by Colin Young-Wolff/Riot Games
As reliable as always, DRX controller Kim "MaKo" Myeong-kwan continues to excel as one of the best players in the world at his role. He can be counted on to win most of his opening duels, anchor the defense of a site, catch rotators and lurkers off guard, and deliver numerous multikill rounds. And he's done all of that in São Paulo. His level of valuable utility usage is also unbeatable; he leads the pack of players with 112 assists, and the next highest is NRG's Sam "s0m" Oh with 82.
The Flash Master: Ethan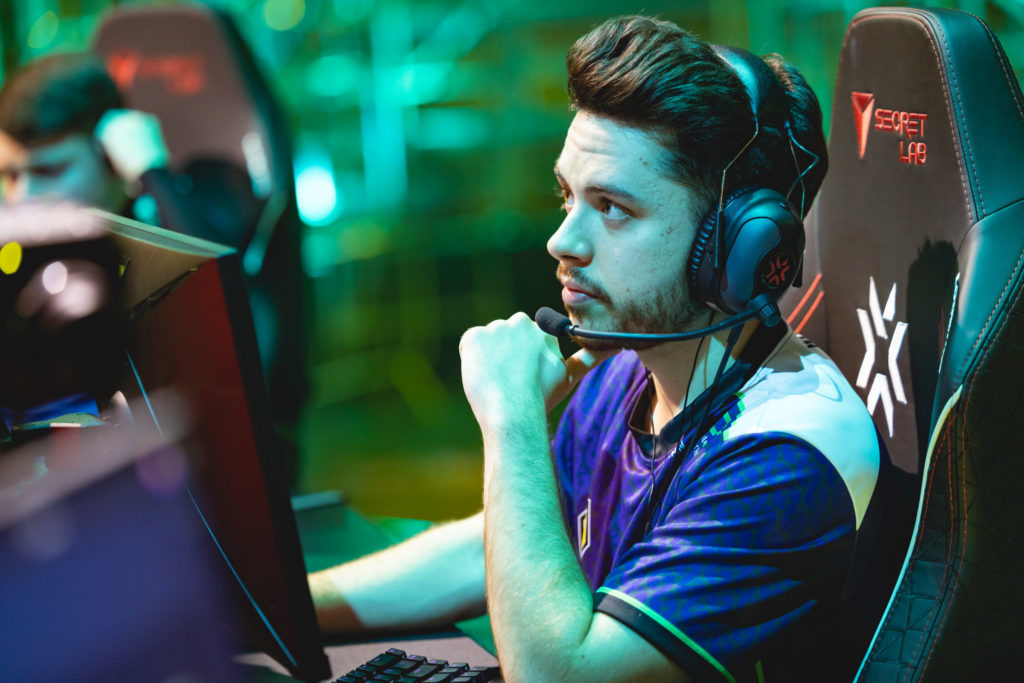 Photo by Colin Young-Wolff/Riot Games
Evil Geniuses' Ethan Arnold did the unthinkable, breaking out Yoru in EG's opening LOCK//IN match versus Team Heretics. But to everyone's surprise, Ethan's Yoru was the star of game on Pearl, producing a +10 K/D differential, nine assists, and an average combat score of 305. But whether it was on Yoru, Breach, or KAY/O, Ethan created plays for his team and himself masterfully using flashes during EG's run. Amongst Alpha bracket players, he had the fourth-highest kill-assist-survive-trade (KAST) percentage at 81 percent and was eighth in assists per round.
The King: k1Ng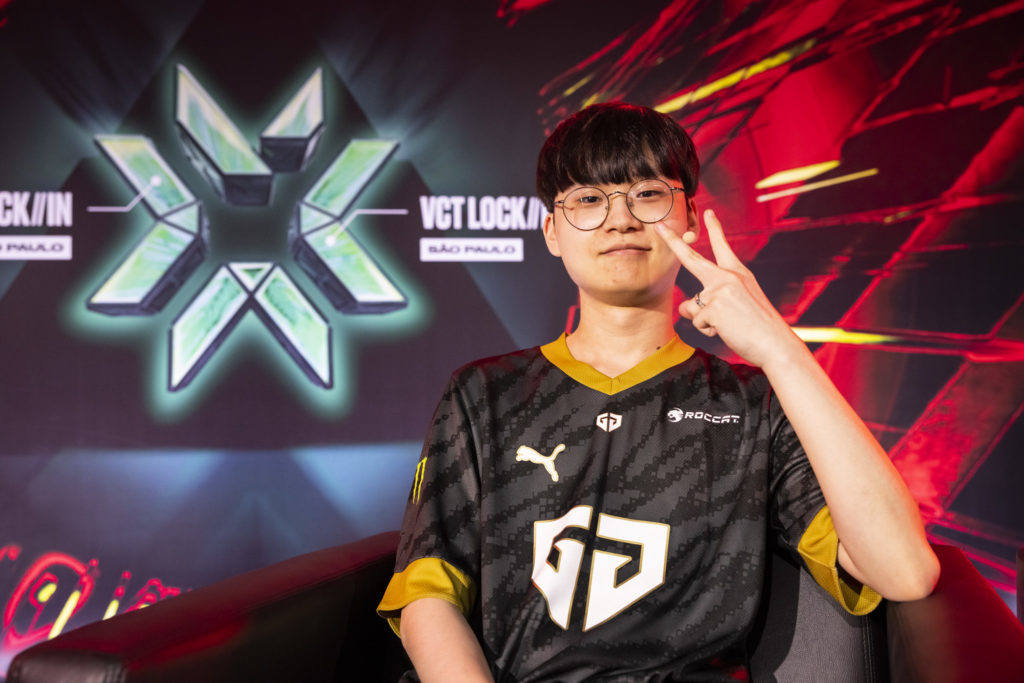 Photo by Colin Young-Wolff/Riot Games
He may have only played one series, but Gen.G's Lee "k1Ng" Seung-won put on a breakout star-worthy performance, reminiscent of the dominant level of play he displayed with the once unbeatable Vision Strikers in 2021. K1Ng answered the call against LOUD in front of a raucous Brazilian crowd and nearly succeeded in dragging Gen.G past the reigning champions on both Pearl and Fracture. While it is a smaller sample size, he finished top three amongst all Alpha bracket players in ACS, K/D, KAST percentage, and damage per round.
The Rookies: tuyz and Shin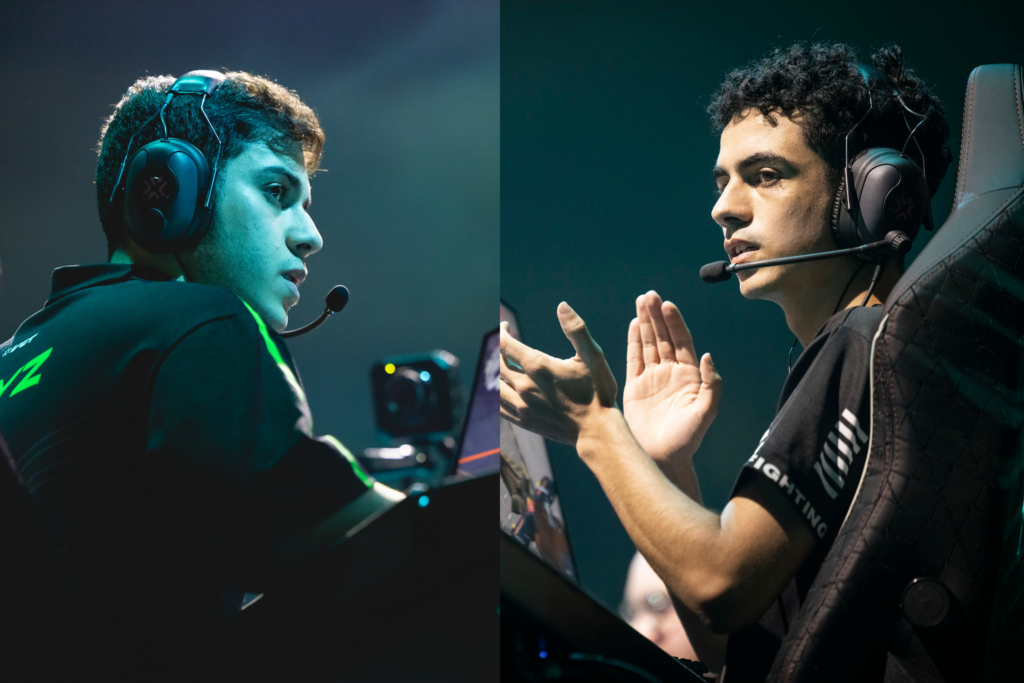 Photos by Colin Young-Wolff/Riot Games | Remix by Scott Robertson
Even with no international experience, both LOUD's Arthur "tuyz" Vieira and Karmine Corp's Ryad "Shin" Ensaad shined on the big stage. Tuyz has done more than just fill the controller role, he's excelled in the role and can be relied upon in the clutch as well.
Shin, who's never even played in VCT let alone an international event, looks poised to become the next breakout every-role star of EMEA, putting up incredible numbers on Fade and Viper, and even showing a willingness to try out agents like Raze.
---
All stats courtesy of VLR.gg.