The 2023 LCK Spring Split is officially underway. Once again, the roster moves made in the offseason laid the foundation for an incredibly exciting and competitive year in Korean League of Legends.
Many teams revamped their rosters, bringing in either young blood to add more firepower or signing battle-scarred veterans so that they have more experience and leadership in their ranks. 
Like every season, some rosters look too good to be true on paper, while others seem as if they'll crumble when the competition heats up. History has taught us that no team is unbeatable, except maybe the 2022 LCK Spring Split version of T1.
Therefore, before we set our expectations, here are three main questions we should ask as the 2023 LCK Spring Split begins. And the next few weeks of action should bring us the answers.
Will T1 continue their growth and dominate the league?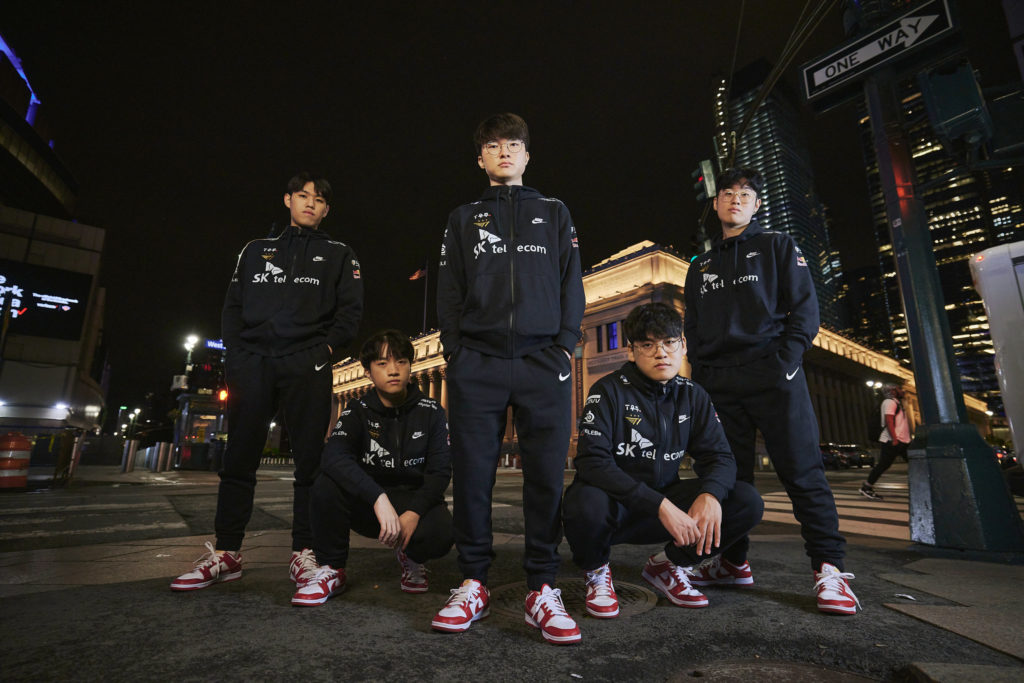 Photo by Lance Skundrich/Riot Games via Flickr
Out of 10 LCK teams, only one of them didnt change anything in its starting lineup in preparations for the 2023 season: T1. While this might have come as a surprise to a few fans, the organizations CEO put out a logical explanation behind that decision. This is a Worlds-winning roster, and hopefully, we will be able to show it in 2023, Joe Marsh said on Jan. 4.
Its hard to argue with his logic. T1 were the champions of the 2022 LCK Spring Split and the runners-ups of the 2022 LCK Summer Split. More importantly, they were one game away from claiming the Mid-Season Invitational 2022 and Worlds 2022 trophies. With a team full of young players, who had two of the most important League trophies within their grasp, should you change anything? The answer almost always is no.
T1 have stayed together to improve and conquer the LCK and international scene in 2023. With so many young players with high skill ceilings, they should only become a better version of themselves. Still, not everything always goes according to plan. Will Faker and crew have a road strewn with successes? Well find out shortly.
Dplus KIA and Hanwha Life: superteams or superfails?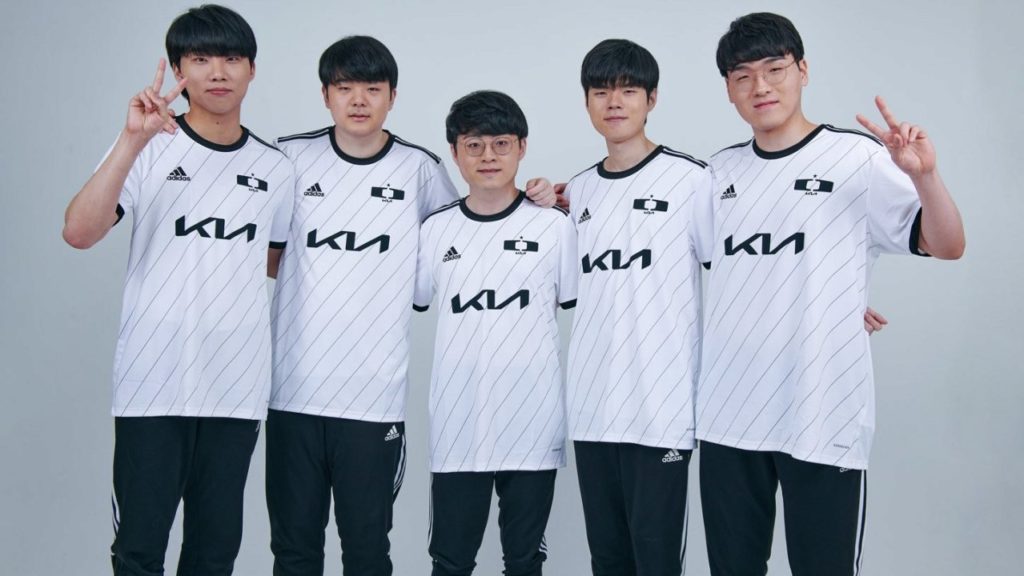 Photo via Dplus KIA
When a bunch of star players come together and play under one banner, there are two possible outcomes. They either turn out to be a true superteam and claim titles left and right, or implode and become a running joke for a few years or so.
Well, in the 2023 season, two LCK teams have gathered lineups that could be considered superteams. Dplus KIA (previously known as DWG KIA) kept its incredible mid-jungle synergy of Canyon and ShowMaker, brought in a 2022 world champion in Deft, and filled the other two roles with solid players in Canna and Kellin (the latter had been already a part of the team).
Hanwha Life also went to the DRX market and bought itself not one, but two 2022 world champions in the form of Kingen and Zeka. But thats not all. Viper, a 2021 world champion, also joined their ranks, alongside Clid and Life, other stellar players in their respective roles.
On paper, both Dplus KIA and Hanwha Life should be among the main contenders for the LCK title, and not seeing them on the Worlds stage this year would be nothing short of a disappointment. On the other hand, with powerhouses like T1 sticking to whats working for them and other teams experimenting with their rosters, like Gen.G, nothing is guaranteed for Dplus KIA and Hanwha Life. Will they live up to the expectations or will they fail? We cant wait to find out.
A downgrade for Gen.G?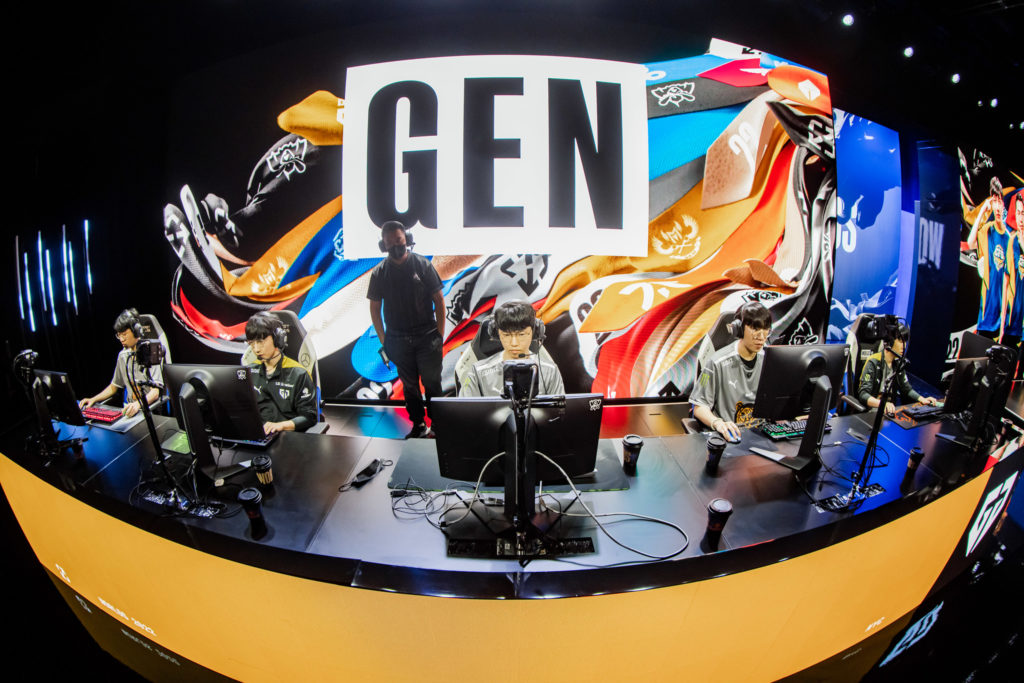 Photo by Colin Young-Wolff/Riot Games via Flickr
Before Worlds 2022 began, Gen.G were among the favorites to take home the Summoners Cup. And while they dominated their group, they fell short in the semifinals against the eventual winners, DRX. In the following offseason, the team lost its star ADC, Ruler, and Lehends, one of the most innovative supports in the game.
If Gen.G wanted to be the favorites for the 2023 Spring Split title, many expected them to bring in a star duo to fill in Ruler and Lehends shoes. Instead, the org decided to promote 17-year-old AD carry Peyz from its Challenger team and signed Fredit BRIONs support Delight. And while on paper, they seem like a downgrade, are they really? 
Delight hasnt produced outstanding stats yet, but for the past four years with Fredit BRION, he only once qualified for the LCK playoffs (where they finished sixth) due to a weak roster overall. In the 2022 LCK Summer Split, he had the best or second-best main support statistics, like average wards cleared per minute, according to Oracles Elixir. When it comes to vision control, hes your guy.
And its hard to judge Peyz with the little experience he has. In the 2022 LCK CL Summer Split, he had the second-highest number of kills with 186, the fourth-highest KDA ratio with a 4.9 score, and the third-highest kill share at 34.3 percent. He proved himself in the lower league and now has the chance to impress on the big stage. If he keeps his cool, which shouldnt be hard considering his veteran teammates, Peyz could cause some trouble for opposing bot lanes. On the other hand, he may find it hard to fill in such big shoes at the start and get completely steamrolled in the Spring Split.
We wont have to wait long for these answers, luckily. The 2023 LCK Spring Split began today, Jan. 18.