When the 2023 LCS Spring Split kicked off on Thursday, Jan. 26, three of the 10 teams competing in North Americas premiere League of Legends esports competition were without their starting roster. In week two of the Spring Split, that number went down to two teams with the arrival of Golden Guardians' starting mid laner Kim "Gori" Tae-woo, who missed his teams first two games due to visa issues and was temporarily replaced by GG Challengers mid laner Young Ho "Young" Choi.
FlyQuest and Dignitas both have yet to play with their starting supportsBill Eyla Nguyen and Kim IgNar Dong-geun, respectivelybut the similarities end there. FlyQuest are currently in sole possession of first place in the LCS Spring Split and are the only undefeated team in the league. Dignitas, on the other hand, have yet to win a game and have looked far from competitive in all four of their losses.
Each team has gone for a different solution to their support absences. FlyQuest has looked to its FLY Challengers support Kim Winsome Dong-keon to pull double duty and start for its LCS team in addition to his assigned squad. Dignitas, on the other hand, has brought in Vincent Biofrost Wang as a substitute after its experience with him as its starting support throughout the 2022 LCS season.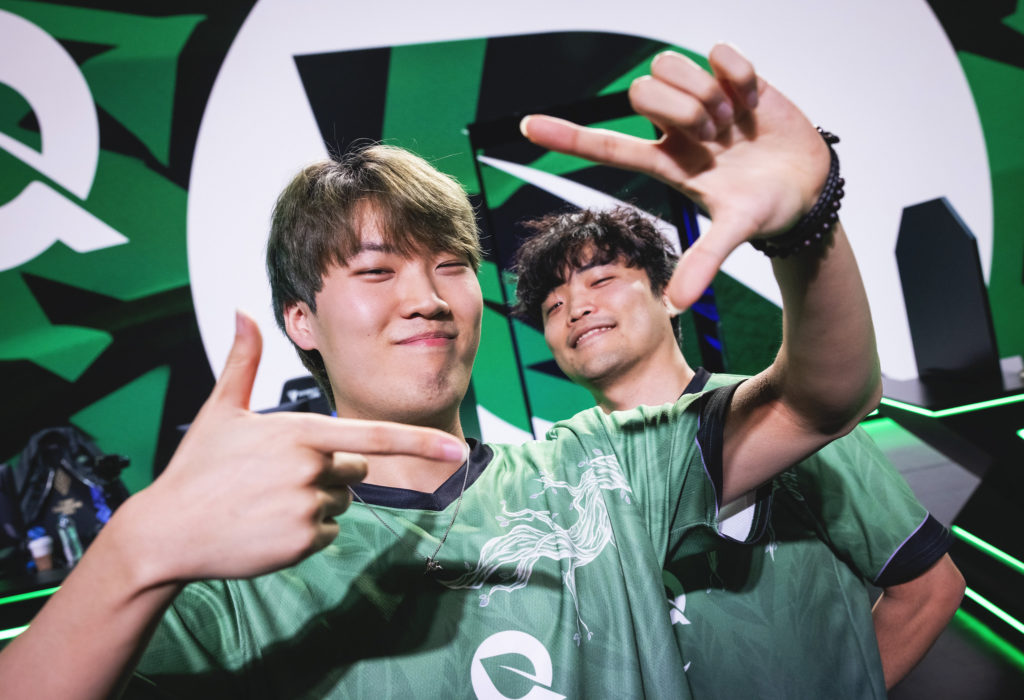 Photo by Colin Young-Wolff via Riot Games
In FlyQuests first four games of the 2023 LCS Spring Split, Prince has lived up to every bit of the hype that began building when it was announced he would join FlyQuest. Prince was the primary reason (and then some) for Liiv SANDBOXs late-season run toward a potential spot at the 2022 World Championship. When LSB ultimately fell short to eventual world champion DRX, many an analyst mourned the loss of a chance to see Prince shine on the international stage. 
The LCS is notably lower than the level of competition present at the League World Championship, but Prince has left no question marks thus far regarding his ability to dominate in North America. To put it frankly, Prince has utterly dominated alongside Winsome on the way to FlyQuests 4-0 start to the 2023 LCS Spring Split, which currently puts them in sole possession of first place.
FlyQuest and Dignitas have very different trajectories in the context of the 2023 LCS season, though. FlyQuest are looking to be world-beaters almost immediately due to the immense amount of talent on its roster and the staff signings to foster an optimal environment for the comfort and growth of South Korean talent.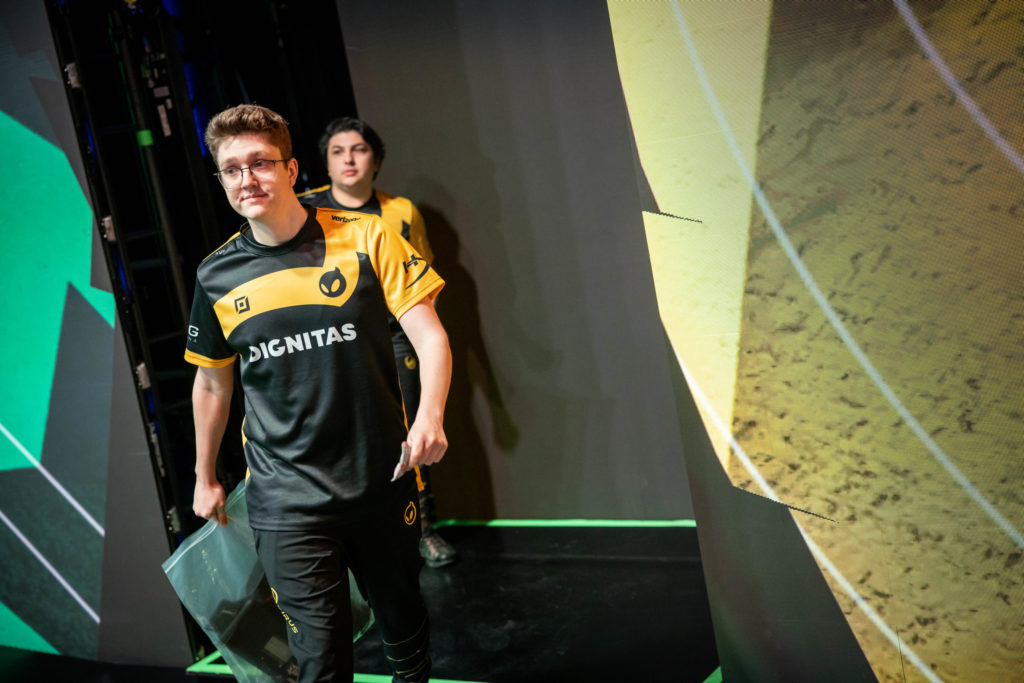 Photo by Colin Young-Wolff via Riot Games
Dignitas, on the other hand, have been pretty open about the summer being their sweet spot due to the absence of IgNar and the additional visa issues of top laner İrfan Berk "Armut" Tükek, who arrived in L.A. less than five days before the start of the LCS Spring Split. Its not going to get better fast, but Ive been told theyre not looking to panic, LCS analyst Joshua Jatt Leesman said of Dignitas in a recent LCS broadcast segment.
One could assume that the arrival of IgNar can only be a benefit to Dignitas. Not only are Dignitas 0-4 without him to start off 2023, but the supports synergy with jungler Lucas Santorin Larsen formed a fearsome duo on the 2020 FlyQuest roster that Dignitas can only hope to capture this season. On an individual level, one could argue the immediate replacement of Biofrost for intended starter IgNarwhenever that may occurwill be a shot in the arm for a struggling Dignitas.
Despite FlyQuests success to start the 2023 LCS Spring Split, their situation with Eyla is far more complex than that of Dignitas and IgNar. One could argue Eyla is better than Winsome individually, but Winsome has LCS experience due to last years Spring Split and also speaks the native language of Prince.
What may end up mattering more than individual ability in the support position is synergy with Prince, and the South Korean Winsome may innately fit that role better than Eyla. The possibility of the midseason integration of Eyla in place of his substitute being a tribulation for FlyQuest is likely not in high probability but still something they must consider going forward after gaining sole possession of first place in the LCS Spring Split with Winsomes supporting of star AD carry Prince.
Dignitas, on the other hand, will look at IgNars eventual arrival as a saving grace to what has been an abysmal Spring Split campaign thus far.